Welcome to week 3 of our DIY Custom Jewelry series!
This is one of my favorite weeks of all 7 we have coming of DIY custom jewelry.
This video shows you three different ways to create personalized name stamped Domino Game Piece Jewelry.  There are some beautiful things that you can do with game pieces and DIY Jewelry and this is one hot trend you will love re-creating!
We still have about 15 kits of the Getting Started with Jewelry making packages HERE in the AboveRubiesStudio.com store.  These kits also include one domino tile, the adhesive you need and the bails to create right along with Britten and I so get them while they are left! 🙂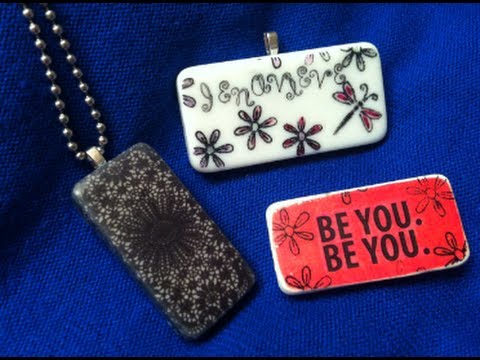 I hope you enjoyed this video!  Please go on over and LIKE our Facebook Page HERE!
 ONE MORE NOTE!:
We will be taking a "break" from our 7 video series on Jewelry making for our 12 Days of Black Friday Extravaganza!  But not to worry!  For 12 days straight we will have Christmas and Holiday themed Tutorials and Ideas for you to create and give as gifts as well as our 12 days of Special Pricing for 24 hours only each day AND a new giveaway EACH day with winners selected at random through-out!!! Don't miss it!  You can see more details HERE (Watch This Video)