Hello Hello!
Today's Tutorial is a little different because I am going to use still shots to walk you through step by step how I created Glass Etched frames/shadow boxes and also transferred Square1 Masterpiece onto the glass box.
I used my Silhouette Cameo, Square1 Masterpiece (the perfect alternate to vinyl for so many reasons), Armour Etch and Transfer Paper.  I picked up the Shadow Boxes at Hobby Lobby at 50% off they were less than $15.00 each – now it's awesome to create these frames either way! Glass etched permanently, or repositionable with Square1 to change out the designs!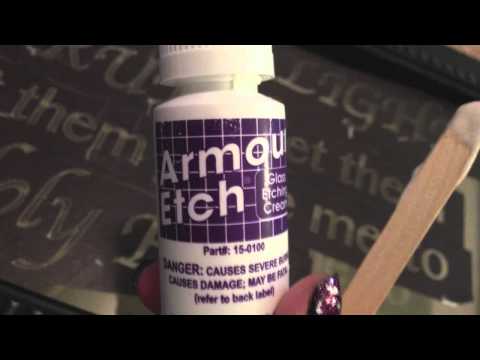 To get your hands on Square1Masterpiece visit – http://shop.Square1Masterpiece.com
For Armour Etch or Cool Shadow Boxes visit – http://www.Craft-e-Corner.com
On another note:
I have ANOTHER HUGE giveaway to announce that runs all October long – BUT I never officially announced the winners from the last giveaway, soooo – Here they are! CONGRATS to ALL the winners – and GOOD LUCK to those about to enter! (Details below)
Here are the WINNERS from the last giveaway period with shop.AboveRubiesStudio.com and AboveRubies.CTMH.com
FIRST – The Winners of the Stamp Sets!
Perfect Paisley Goes to:
Blanca Womack says:

Perfect Fit Dad Goes to:

Jen Naus says:

Mystery Stamp Set Goes to:

Love, love,love your new craft space it is looking "GOOD" and so are you! You always have such great ideas. I don't know if I ever told you but I have to thank you for getting me up and running with my Cricut. I had the expression for almost 2 years before I was able to be successful cutting with it and it was your cutting guide and your videos that got me going, So thank you a million times over!!! I love my CTMH cartridges I have all three and they are awesome, packed with wonderful images. I don't have those stamps probably on my wish list so they would be awesome to win!! Thanks for the opportunity and for all that amazing things that you do. Your energy and positive outlook are inspiring! Big Hugs

NOW – The moment you all have been waiting for – the random winner of the Cricut Cartridge Bundle goes to:

SHANNON SWARNOW
If your name is listed above – please use THIS FORM to http://www.aboverubiesstudio.com/help/claim-a-prize/ within the next 14 days to claim your prize and give me your address!  Shannon – if you already have the Artiste Cartridge, please let me know which of the other Cartridges you would prefer!  Thanks so much!
The NEW GIveaway! 
It's exciting!  And it has the potential to be a BIG ONE!
The BEST thing about this giveaway – is that it's ALLLL a mystery and what I have found with all of you all is that we ALL seem to really love THESE kind of surprises!!!  Curiosity and the change to WIN something BIG is always just SO fun!
I decided to HOST a MYSTERY HOSTESS Close To My Heart PARTY!!!!  This is something a little new and different and it does require a different level of "participation" but it can be a huge ton of fun!!!!
Here is the "deal" – Everytime I have hosted or shared a "home party" here online there have been lots of giveaways and goodies floating around as the sales from the party have increased the way standard hostess rewards do – so THIS time – I wanted to offer EVERYONE who wanted to participate in the PARTY the chance to be the hostess getting ALL the rewards!  Check out the rewards you can earn!
http://aboverubies.ctmh.com/ctmh/what-we-do/be-a-hostess.aspx
Here is how it is going to work! 
Everyone that goes to http://aboverubies.ctmh.com and shops from October 3, 2013 – October 17, 2013 will automatically be in the running to take over as the "Mystery Hostess" of this event.  Simply JOIN the mystery host party at checkout during this time period.
The more people that JOIN – the greater your chances are at winning bigger rewards!
Now – if you don't love the idea of only a chance at winning the hostess rewards, maybe hosting a party that guarantees your rewards is just for you!  I have some fantastic ideas and things to offer your party if you are interested in earning the benefits listed above all to yourself!  If you love crafting, scrapbooking, cardmaking, stamping – we can certainly have some fun together!!!  Feel free to contact me anytime!
To join the party without purchase you must send a written request to
Megan Elizabeth  5715 Green Valley Rd. Oshkosh, WI 54904