Hey Everyone! 
Everything that COULD go wrong went wrong with my planned Tuesday Tutorial for today!  I filmed in over a week ago when I got the eBosser from Craftwell to share embossing Square1 Adhesive fabric, cutting with metal dies and more…What I didn't know is, there was a Microphone adapter jack plugged into the camera with no microphone so there was no sound 🙁 then after doing a voiceover which I know is not as good as actually talking about what I was talking about at the time of recording – the upload to Youtube keeps failing and it flickers annoyingly for some reason!  I wanted to share this video anyway because I will be hanging out with my friends at Craftwell this coming week at CHA as well as sharing embossing Square1 which is your alternative to vinyl.
So again – I am sorry for the flicker and the voice-over – but I wanted to at least post something with the hours of work that go into these videos – when I'm settled back from CHA I'll share a few more videos and ideas with the eBosser!  Just love it!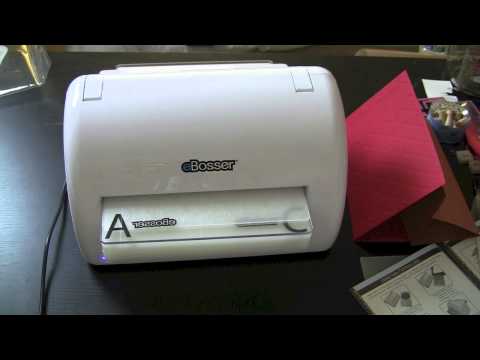 I hope you can get the idea and skim through this video to really enjoy this machine, what it is – it TRULY is my favorite of all the embossing machines I have ever used. I actually gave my friend my Cuttlebug and I will be selling my Vagabond — because it's amazing!  It will be available in stores soon – I'll be sure to give you all the prices and availabilty information after the CHA or while at the CHA trade show!  AND MORE videos on this very soon!
To watch the original eBosser videos I have done follow these links here:
As always Enjoy the Moments and let me know what YOU want to see at CHA trade show floor!  I'll be sure to check it out for you!