Hello Everyone!
I've been working with www.Craft-e-Corner.com for quite some time now and we are doing some really special things coming up with some of my DVDs especially the Cricut Cards for Every Occasion and also the Cricut A to Z DVD…
We thought today it MIGHT be kind of fun to share with you all just a tasting of what is included inside these DVDs.
Let's start with Cricut Cards for Every Occasion:
In this DVD I go through start to finish making 10 different cards for major holidays and events plus show you tons of other cards ideas all using your Cricut machines.  For today, I thought sharing the Valentine's Day Card we made would be a perfect example, since Valentine's day is the NUMBER 1 holiday (even over Christmas) that people make handmade cards for and so here is something for you!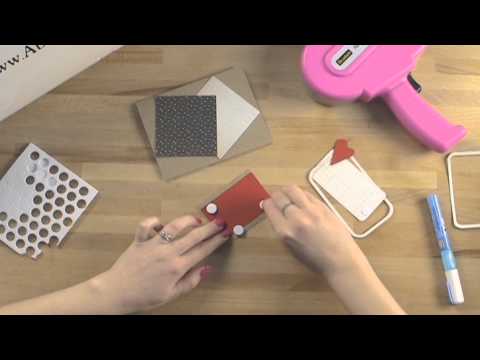 Now if you're going to give a handmade card, why not a handmade envelope?  Did you know that the Cricut makes envelope making a snappy breeze??? This video is from my Original Signature Series Cricut A to Z 1st Edition.
It is so super easy to cut out and assemble a basic envelope for almost any size card with your Cricut Expression, wanna learn how to make an envelope with the Cricut? Here ya go!