Day 9 already and we are almost done our countdown!  🙁  Hope you've had fun with us and while this video isn't a Cricut Tutorial, we have gotten lots of GREAT Feedback from this video and one of the card favorites of the 2010 year.
This video from September 2010: 3D Window Card Made with Punches (Although you COULD use center point on the Cricut Expression to make this card too!!! 😉 )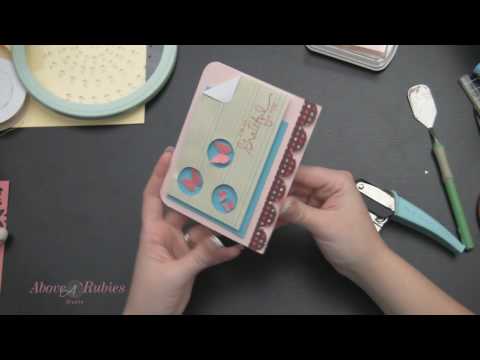 See You Friday?
Another reminder about our LIVE WEBCAST EVENT!  Updates, Special Announcement for 2011 and Prize Winners Selected Friday,  January 7th, 2011 9:30pm (EST)  Don't miss out!  We are going to have a great time talking about a bunch of upcoming things for 2011 including CHA, new DVDs and other SPECIAL Announcements you won't want to miss!  Join us LIVE right here at AboveRubiesStudio.com!
Make sure you comment on ALL the Posts in our Countdown for Maximum Chances to Win! 🙂