Here we are day 8 already and I hope you are enjoying this video recap of 2010.  Make sure you comment and let me know what your favorite are because we will be having random giveaways to random comments on all our Top 12 Video Posts. 🙂  SO FUN!
Another favorite of the Cricut Videos is a Tutorial featuring the Mix N' Match Feature on the Cricut Expression.  I really enjoying teaching actual functions and features of the Cricut!  I guess that is why Cricut A to Z was such a passion for me!  There are so many great things that the Cricut Expression can do, and all the functions and features on the machine and cartridges really can make your crafting so much easier and faster!
This video is from August 2010 and is a favorite by viewers:  My Life My All Scrapbook Layout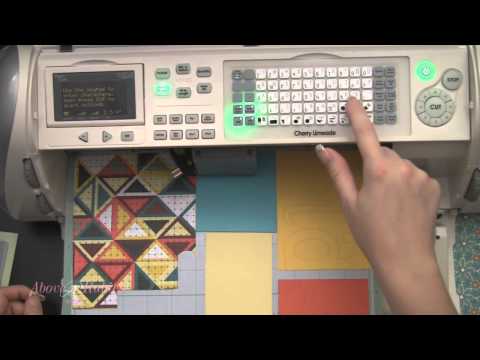 Mark Your Calendar for Friday January 7th 9:30pm EST!
Updates, Special Announcement for 2011 and Prize Winners Selected Friday,  January 7th, 2011 9:30pm (EST)  Don't miss out!  We are going to have a great time talking about a bunch of upcoming things for 2011 including CHA, new DVDs and other SPECIAL Announcements you won't want to miss!  Join us LIVE right here at AboveRubiesStudio.com!
Make sure you comment on ALL the Posts in our Countdown for Maximum Chances to Win! 🙂