Happy Tuesday Everyone!
I truly hope today is fantastic for you!  Today's tutorial is all about stamping on my scrapbook layout – this page is more boy/man inspired but it is super bright and cheery!  I'm using my new stamp set from Melanie Brown who is a Close to My Heart Consultant that you can find here http://courtney-lane.blogspot.com.
I love this Sightseer stamp set and the paper is from the Boys and Girls kit at Craft-e-Corner.com there are not many of these left but get them while you can!
And of course as always get your hands on Chilax and Sweetness ink edgerz too!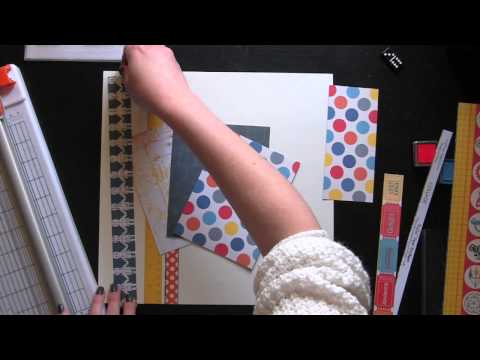 Could you see yourself recreating something similar to this layout? 
Enjoy the Moments!