Have you ever needed a to make a huge batch of cards, maybe for invitations, thank you cards, craft shows, birthdays or some kind of gifts?  Well I needed to make over 160+ Thank you cards and I am so excited with how so many of these thank you cards turned out!  I made 4 styles in all, but in this video I'm going to show you 2 of the 4 and how I made bunches and bunches of them very quickly!
I owe EVERYONE such HUGE THANK YOUS right now!  You're all so amazing and kind and mean the world to me and the kids!
I was SOOO Excited that May's Stamp of the Month with CTMH had the Merci Beaucoup with the mustache!  I know staches aren't everyone's "thing" but I really wanted all the thank you cards we sent out to reflect Grady's nursery, colors and style and it was perfect!  I also just adore the size of these stamps too and their versatility – but remember – they're only available in May for $5.00 with a qualified purchase!
I also used the Close to My Heart Cricut Cartridges – in the video I said I used Artiste for the Giraffe and I LIED! I'm sorry!  I kept saying it even though I KNEW it was Artbooking!  The Wild Wonders stamp set goes along with Artbooking!  I just love all three of these cartridges and matching stamp sets that CTMH keeps coming out with – make sure you check them out HERE!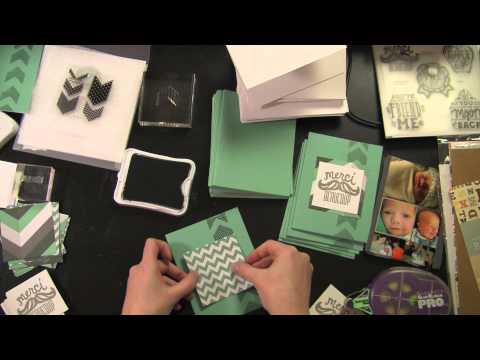 Many more videos and fun still coming even through everything happening – I feel so blessed!!!
Don't forget to enter the Sparkle and Shine Giveaways ALL MAY LONG too! I have never done a full month long daily giveaway before and it's all because of the excitement of My AM Spark with Angela!  Use Rafflecopter ap below to share, tweet, pin, like and post about the #SparkleandShine event and even be entered for a HUGE Grand Prize on May 31!!! 🙂