FINALLY getting EVERYTHING back to normal around here! Minus the teeth issue – AGAIN! Just as I was starting to film again and have life on schedule and organized – one of my Implants decided to go ahead and fall out on me!  My jaw still hasn't fully healed from the incident that knocked my teeth out in 2006 – so many surgeries and "false teeth later" this is the longest I will be completely without a front tooth, even a flipper – so, at the bottom of this post – Angela and I recorded a little video sharing a bit more about that…
BUT, for now, the important thing, tutorials!  I'm so excited!  So thankful for Kala helping me out to make a cast of his little baby hand and his little baby foot! I can NOT handle play dough at ALLLLL – but I love the results!  Wish I would have made something like this for Bensen and Jenavieve!!!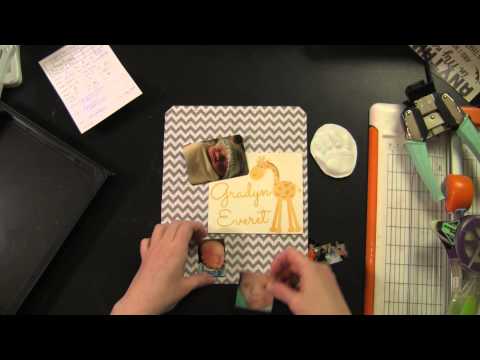 OK DO NOT MISS ANY OF THIS!
Lots happening – Sales at shop.AboveRubiesStudio.com, new goodies at http://aboverubies.ctmh.com, giveaways happening EVERY day at Facebook.com/MyAMSpark
PERSONAL MOMENT WITH MEGAN
Here's that little video – getting REALLY real with Megan! I really HATE sharing this, but I'm NOT letting this hold me back in anyway anymore…One day this WILL be healed by God's grace and there will be the appearance of a tooth with my full smile back again….but it's not just about my "smile" anymore – it's about really releasing the pain both physically and emotionally behind these teeth.
There is so much to this story of how and why this happened that I've never really been willing to publicly share.  I'm still not willing, nor am I ever likely to fully share all the details of "what really happened".  It took many years for me to share what really happened at all with family and my closest of all friends.  Not because I want to keep secrets, but because the details are really not all that important in the end…but what it has done inside of me…that is.
I haven't been going through all these tooth issues because I have weak teeth, or didn't care for them or genetic reasons…This happened from something that truly was an accident from the poor choices of someone else's actions, consequences.  I go back and forth with anger and bitterness over this "smile" sometimes.  The physical pain let alone the appearance feels like a constant reminder and a "punishment" if you will, for choices I made even leading up to this allowing to happen.
All through ByMeganElizabeth.com I've been sharing making your dreams come true, taking action, and not making excuses or allowing bitterness to hold you back, but always be thankful and always be forgiving.  I'm sharing this because it's a reminder to me that I continue to have to practice!  While I feel I do forgive the actions of someone else, the pain and reminder has never fully gone away.  How quick and easy it is to hide, cry and disappear inside myself over it.  I've done it many times.  I've shared portions with everyone but hid so much out of self consciousness and fear.  I'm not going to anymore.  I HATE the way this looks, but yet I'm STILL being taught so much about myself through it!  Yes it's humbling, but mostly, its a reminder of choices that I made and a cycle I do not have to repeat ever again.  Yes I may "feel" sad or in pain sometimes, but the person I am because of this continues to grow more and more into the woman God has called me to be.  She's not perfect, she's not all Proverbs 31, but SHE was called by God to have a future, a purpose, a hope and a plan (Jeremiah 29:11).  And you know what??? I'm not the only one!  There IS a purpose, hope and PLAN for YOUR LIFE too.  Are you going to choose to step up and take action towards that fulfilling purpose? Or are excuses going to be the thing that keeps you stuck?
Soooo….Here's a little video – this is ME! AND YES – I STILL LOVE AND THANK YOU ALL SO MUCH!