My very own Gangnum Style Parody all for you Crafter's Kicking off this years 2013 CHA Winter show!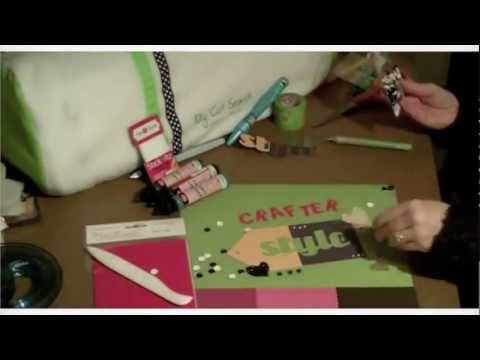 Every year crafters gather one place that they all know
They'll see and they'll find all the latest for their craft rooms
They'll learn all the new techniques and play with all the goodies like a
Hot Glue gun, Rhinestones, Flowers
See Bo Bunny there, they have the hottest pattern paper
You'll see Glue Arts there for all your favorite in adhesive
You'll see World Win there, the very best there is in cardstock
See Tim Holtz there, Also Viva (Decor US) there
See the latest, see the greatest hottest trends,
there at this show,
All the glitter, all the sparkle
See it glow, you know I know,
You've gotta get yourself to this very Shoooowwwww!
Oppa Crafter Style
Crafter Style!
Hey, CHA!!!
Come see the pretties and all of the examples
Designers sharin' skills at the make and take tables
Mixed media and scrapbook layouts, cards, stamps, ink it up heat set
emboss it now!
Doodlebug is there with all the bright and shiny buttons
And Square1 is there, they have alternatives to vinyl
Fancy Pants and Authentique Paper there
Craftwell and My Mind's Eye is there
Come take workshops, Come meet Designers at this show
If you know
Becky Higgens, Stacy Jullian
I know I know, You gotta Go
In Anaheim this Winter Shooowwww!!
Oppa Crafter Style!
Crafter Style
Hey CHA!
We all know, we love the brand new Innovations
What's in this years showcase I dunno
We all know, we love the men in kilts and bagpipes
that kick off this show,
Oh honey yes I know
Oppa Crafter Style!