Hey Everyone!
Happy National Craft Month!  Its Birthday Time – WHY Not!?!?  I have three videos to share with you today and I think they are ADORABLE!
One is a GREAT "Peekabook" Interactive Card that really is wonderful for kids – but can be a GREAT invitation, or card for a grandparent from a child or so many possibilities!  I think you'll love how simple this card was to create and gives that extra flare of something special!  Didn't take long at all – because we ALL need to save time and make pretty things that are EASY!  and THIS card is!
Here is Howto Create the Interactive Birthday Card:
Party Time!  Cindy is going to show everyone in this video how she created this REALLY fun Party hat!  So Simple!
Finally – when parties are all said and done, you want to scrapbook the memories and share the stories, so we did that right here in this Video of my daughter Jena's 2nd Birthday Party!  Enjoy! 🙂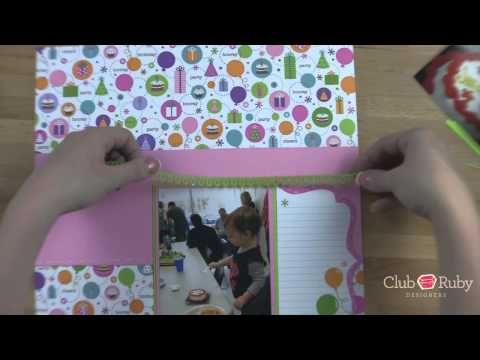 If you guys are interested at all in this Kit we used to create all these projects you saw here it IS 50% off WHILE Supplies last available HERE at Craft-e-Corner.com This is a GREAT value because it does include a Viva Decor Inka Gold AND a Ranger Perfect Pearls which is a huge value alone let alone all the great Paper and Embellishments 😉
Don't forget EVERY Saturday through National Craft Month is Make Someones Day Saturday so Like us on FACEBOOK to get in on that and We will check in again soon with MORE great videos! 🙂