Hey Everyone,
Continuing to say Merry Christmas!  I had a lot of fun on Saturday while it was snowing playing for an hour during my kids nap time in my Scrap room…. These are three of the pages I made and while the video isn't step by step how to make them, you should be able to piece it together fairly easy because they are simple little pages.  The "hardest" part was picking colors for the layers of my Russian Stacking Dolls.
Anyway,
Cricut Cartridges Used for These Pages:
A Child's Year (of Course my FAVORITE!)
Winter Woodland – so fun for this time of year – and I am finding useful other things for it too I have to share later!
Paisley – I love this "newer" cartridge Paisley, the layers can be annoying and take time, but they also are a lot of fun.  ESPECIALLY for fun extra dimensions and embellishments – so great and awesome!!! 🙂
Towards the end of the video I show a close up of all three pages as well too – so stick around check them out too! 🙂
Paper was from Best Occasions and My Mind's Eye Christmas Pack 🙂  Love them!!!! 🙂
Enjoy!!!!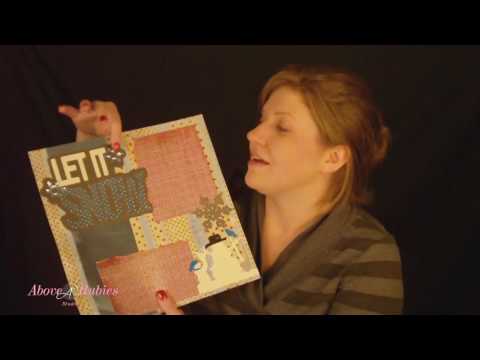 P.S. –
HAPPY 40th BIRTHDAY JENNIFER!!!!!!!!!!!!!!!!!!!!!!!!!!!!