Lost and Found from My Mind's Eye has been a long time favorite line of mine!  I have done several videos using both the Ruby (the reds and pinks collection) and the Oliver (the blues and yellows collection) Lost and Found 3 collection.
Today's video is something simplistic and fun for scrapbooking.  Though I used a picture that reflected the colors of the collection of my baby Jena, you can really use this layout for Valentine's day memories as well!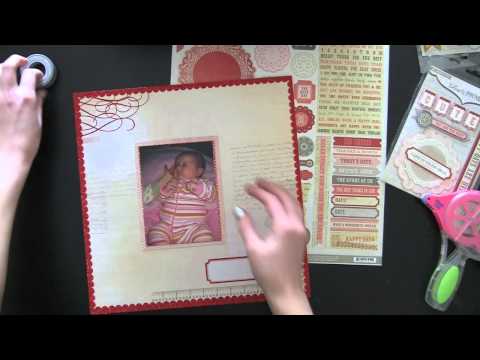 In this Video:
Truly think this collection is so beautiful! I hope you enjoy it as well!
Which Collection do you like better?  Ruby (Pinks and Reds) or Oliver (Blues and Yellows)