So YESTERDAY I actually share the layout with the Ruby Collection from Lost and Found 3, but today I wanted to give you the full picture of what really is encompassed in this amazing My Mind's Eye series.
TWO videos today which is not normal for a Check This Out Wednesday, BUT, I couldn't help it! I've made so much with all the goodies from this collection – I just LOVE it so much! (Can you all hear me say LOVE IT!?!? lol)
Take a look at all the wonderful elements and papers in this collection in this first video!
Here's the You're One In a Million Card – I used the Enamel Dots, 3d Sticker Elements, 3 sheets of Pattern Paper from Oliver, Washi Tape or Decorative Tape – turned out so cute!!!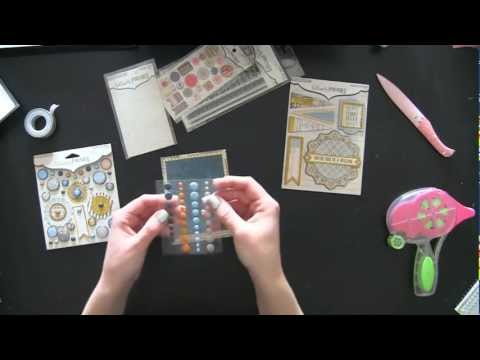 Thanks again for stopping by to Check This Out today – hope you have a wonderful Wednesday and we will see you again soon!