Happy Tuesday my favorite Crafting friends!  This week is going to be SOOO FUN because it starts a very special 12 Days of
Blackfriday and Christmas off on FRIDAY!!!!  I have a Tues Tutorial for you first, but make sure you read down to the bottom to get all the details on what is coming your way!  There's also early shopping now to support a Mommy I adore this Holiday Season and it's only going to be more fun all the way through December 10, 2013!
First Here is my Tuesday Tutorial
Stamped with one of the most adorable stamp sets, die cut with the best pink nesting dies around, inked with the fabulous ink edgers and just an all in all easy fun card to give any nutty friend – and yes – you get to enjoy the entire creative process with me even when I don't know what I want it to look like ahead of time!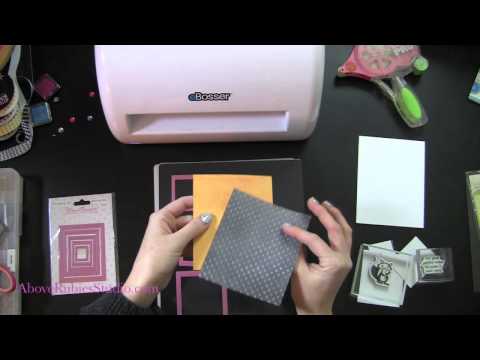 Announcing the Most Videos, Sales, Giveaways and Fun of the YEAR!
Ok here is the video I recorded yesterday to tell you guys MORE about the Black Friday 12 Days FUN! But Keep reading for details – NOTE: *I am not a reading details person so I understand – BUT I REALLY don't want you missing ANYTHING!!
Shop Early with Scentsy and Cori!
Shop Scentsy Right NOW Early for our 12 Days and be entered to WIN something fantastically fabulous!
Enter to WIN Today!
ALSO Make sure you leave that comment on todays post to get your hands on that petite Close To My Heart Stamp set!
What is Coming Next?
Videos:
There are 12 videos just in creating Holiday Crafts, Cards, DIY Gifts, Scrapbook Layouts, Shadow Boxes, and so much more!  There are bonus videos sharing using some of my favorite products and gift ideas for this holiday season AND tons more fun every single day starting November 29, 2013!
Giveaways Valued over $700!!!: 
Now I want this to be like CHRISTMAS for everyone – so instead of telling you what you are able to enter to win each DAY, I'm going to list everything available to win and you can enter EACH day!  Then prize winners will feel like Christmas when their package arrives from the prizes listed below – over $700 in prizes!!!
Glue Arts Bundle Package worth $45.00
Megan Elizabeth Crafting Bundle worth $150.00
Scentsy Warmer and Fabulous Scents!
Scrapbooking Attitude
Paper Layerz and Chipboard Stickers
L'Bri Skin Care worth over $30.00
31 Tote Bag
Jamberry Nail Art
123 Bundles and DVDs
Ink Edgers Bundle
Close to My Heart Stamp Sets
Close to My Heart On The Go Workshop Kits
3 Prizes of 1 Full Year to Megan's brand new FUN Launch starting December 12, 2013
Fun goodies from Origami Owl
Surprise Goody Bag Mix worth $100.00
CTMH Bonus Giveaway based on orders from November 29 – December 10!
Sale Specials at Shop.AboveRubiesStudio.com: Prices ranging from $2.12 – $30.12 savings hundreds of dollars for 12 whole days! (And different from last year, products will stay on sale ALL 12 days not just 24 hours to save you shipping and one stop shop!):
Day 1 November 29 – Ink Edgerz Bundle Deal $7.12
Day 2 November 30 – Christmas Crafts DVD $7.12
Day 3 December 1 –  Nesting Dies Bundle $16.12  (Over a $50.00 value!!!)
Day 4 December 2 – Megan Elizabeth Glue Art Adhesive Bundle $4.12
Day 5 December 3 – Chipboard Bundle $7.12
Day 6 December 4 – 123 Stamp DVD $3.12
Day 7 December 5 –  123 Stamp Bundle $30.12 (Over $150.00 value!)
Day 8 December 6 – Single Pack of Pink Nesting Dies $9.12
Day 9 December 7 – Stamp Maker DVD $2.12
Day 10 December 8 – 123 Cards DVD $3.12
Day 11 December 9 – 123 Cards Bundle $30.12 (over $150 value)
Day 12 December 10 – Sparkle Lightz Bundle $9.12
Home Based Business Features and One Stop Shopping with BONUS Giveaways and Deals! (All things I Love this season!):
SHOP NOW! We are having an online Scentsy party! Now is the perfect time to order and cross a few names off your Christmas list! Scentsy offers something for everyone, from warmers, Scentsy Buddies for the little ones, car circles, lotions, soaps, laundry products and much more! Please shop online at 
coriwagner.scentsy.us
 and
select Meg's Scentsy Party at check out
so you can support this event!
Plus we are having a huge giveaway!  For every person who placed an online order, your name will go into a drawing for a Perfect Plug-In package, retailing over $60!  The first TEN people to place their orders will get TEN tickets thrown into the hat! Everyone after that will get five tickets for their order! If you contact a friend and they place an order to Meg's party, you and that person will each get an additional five tickets!
Details Coming soon on shopping for Organization and Goodies with 31 this holiday! You all know I host several 31 parties in the past because I LOVE them so much, 1 for what they stand for as a company and 2 they organize my scrapbooking supplies perfectly, 3 I adore personalizing my totes and even over the shoulder bags and now 4 – I love Katie! She has been a LONG time friend of my family and was Maid of Honor at my sisters wedding – her, her hubby and two sweet kids are amazing and showing her home based business support this time of year with a product I love couldn't be higher on my list of things I'm blessed about!
Details coming on the best lasting nail art that is so super unique and fun! I have such issues with nails STAYING even Shellaque and Gellish that costs $35.00 per application doesn't last nearly as long as Jamberry and there are great details to come! Pam is Happily married for the last 41 years to a wonderful guy with two grown children and while she's here in Wisconsin, she became a Florida "Snow Bird" this past year and anxious to spend more winters away from the cold! (I don't blame her!) She is a Christian and I love working with her on these awesome, fun nails! Win some awesome designs from ME to show off your hands this holiday season!  Shopping from November 29 – December 10!
Details coming on my favorite line of all natural Aloe Based Skin Care Products! You'll never see water or alcohol as a main ingredient with L'Bri and it has made all the difference in the world for me! Perfect gifts for the cold winter dry skin and heals that sun burned skin up from the summer time!  Karlee is even giving away a fantastic moisturizer that I use daily and its fan-freakin-tastic!  Karlee is a Mom to one precious little 3 year old girl, hubby to a hard working man and she is the soon to be Aunt of the new baby on the way – supporting her home based business with a product that will change your skin for the better couldn't be a neater opportunity! Shopping From Novemeber 29 – December 10!
Details coming on shopping one of the hottest new trends this holiday season – customized and personal lockets with Origami Owl – haven't heard of them before? This is a must see for every woman in your life that has meaning to you – even a great link to share with the significant other to say HEY *wink wink nudge nudge* Origami Owl in my jewelry box would be nice! Kim is a sweetheart, wife of an awesome man, Mommy to 4 incredible girls and bonus blessing of a new baby on the way July 2014! Kim and I have much in common and she is someone who came into my life just at the right moment!  I couldn't be more blessed to offer her home-based business to each of you as another fantastic gift-giving idea this season! I know I can NOT WAIT to get my hands on a new locket for when my new family member is born! So. Much. Fun!  Bonus giveaways to come on this too!  Shopping November 29 – December 10!
Can't get enough scrappy goodies and the best thing to shop is the Cricut Cartridges for gifts this year!  Absolutely love those completely universal cartridges that I go to for just about everything and the coordinating stamps make me swoon!  You all know me so I won't go into the details, but the reason I started with Close To My Heart is for the Cricut Cartridges and to start a downline team of women who were wanting to change their lives, enjoy crafting more and earn and extra income for their home!  To me, that is part of what being a Proverbs 31 woman is all about!  CTMH has fantastic values, creates products I can truly get behind (especially since the Megan Elizabeth line is discontinued) and offers an opportunity for Moms to stay at home, craft, teach, and have fun earning a little extra cash on the sides. Joining my team I will personally help you succeed, set goals, train you on unique ways to be seen in this business and much more!  SPECIAL Live Event coming December 12, 2013 so mark your calendars and don't miss that!  Get your hands on this stuff NOW and from Nov 29 – December 10 there is going to be a HUGE Giveaway bonus with this fun Black Friday Feature!
You guys are going to have SO much fun with us – make sure you check in every day for other surprises, giveaways and those tutorial videos!!!! Share this now to get the word of Shopping Deals out there now!!!
Enjoy the Moments!!!