Hello Everyone!
So I have been having struggles with this ONE video I filmed, edited and tried posting 4 times yesterday, but it looks like with re-rendering it's working today!
I made a card using the Cricut, Create-a-Critter, Artriste Cricut Cartridge, Ink Edgerz and Close To My Heart Stamps to announce if it will Bee a Boy or a Girl!  I know many of you are along on this crazy blessed journey thanks to the Baby Celebration Group Donna Started on Facebook and I wanted to share some pictures and a re-cap of the LIVE Video Announcement what I am having! 🙂 Shocked and SO Excited!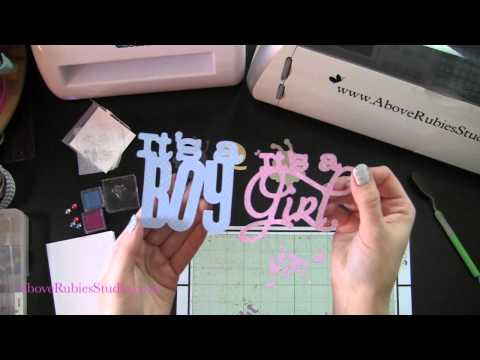 This is one of the early early ultrasounds that I had – for the first 17 weeks they thought I was having  girl but said that it was 80% accurate……..Turns out…..
Video streaming by Ustream
Here are a few other pics of the stinker who just wouldn't keep his hands away from wherever we tried to take a pic of him!  😉
Get Your hands on some of those sales bundles I was talking about HERE http://shop.aboverubiesstudio.com/bundles.html
and
I would absolutely LOVE and be honored to have YOU come join My Close to My Heart team!  I will be SURE to help make you a success in crafting, sharing and enjoying products we all love!  Learn more here http://aboverubies.ctmh.com