Hey Scrappy Friends!
I hope you are just feeling blessed and enjoying every part of today!
I have a layout for you from one of the most talked about favorite new collections from Close To My Heart 2014 Idea book – Lollydoodle!
I decided Jena needed a layout of her in her "Repreztel" (Repunzle)  dress – you can hear the story about the dress in the video – but I LOVED the "Always wear your invisible crown" stamp that is exclusive to this Workshop on the Go kit!  It's so stink in' girly cute and fun!
These kits are really awesome because it does not matter what level of crafter/scrapbooker you are – you can create beautiful layouts from literal step by step, cut by cut instructions, or freestyle it and create after other inspiration!
The "app" I used to create little inspiration sketches from the hospital is called Phonto.  I also use A Beautiful Mess from time to time to layer up different color shapes and create ideas when I'm "bored" or can't move – like on bed rest or hooked up to hospital monitors! LOL  (Update on baby situation below video)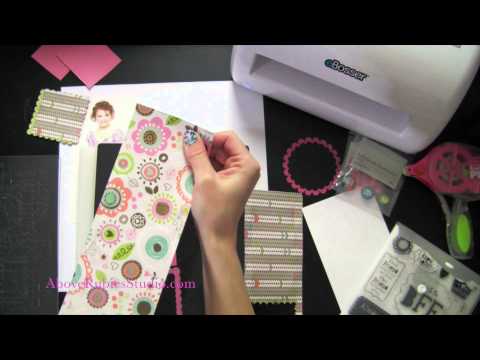 There is still time to enter to win the Cricut Cartridge bundle so don't forget to do that and pass it on!
Baby Update:
Everything is all in all going really well!  It's really a guessing game completely as to what is actually happening!  My contractions have spread out, though I'm still having them daily.  He's fully engaged and in position, but nothing is progressing right now!  They have helped with contractions by providing me with decent hours of quality rest by sleeping pills every few nights….not something I like doing at all, but something that has made a HUGE difference for me.  Resting as much as possible, basically allowed up to get kids to and from school and I'm getting more and more help with that these days.  Baby is not due until March 26th according to the first ultrasound, according to MY body "schedule" he is due March 6th.  They had the goal of March 1st keeping him in, now moved to February 20th with the Positive Fetal Fiber Nectin test – not a test I was familiar with before this pregnancy at all….and several tests before it where negative – sooooo basically that tests tells them he could come as early as the next week or hang out for the duration – all depends on contractions.  I go into Labor and Delivery for regular stress tests and monitoring just to see how strong those contractions really are and the effects they have on little mans heart and such.  All in all we are very blessed and thankful, its just been a bit trying and I hate "not knowing" and being able to prepare better for other kids and so many other things that I just have to give over control of.  I just want to express once again in words how thankful I truly am for all your love, prayers and support right now!  They are incredibly wonderful gifts to me!  I'm so humbled by every message and card you've sent!  Thank you from the bottom of our hearts!
You guys are awesome!
Enjoy the Moments!