Hey Everyone,
So I know it's FRIDAY and I generally post Tuesday Tutorials on TUESDAY lol, but I am out in Wisconsin and with the website crash, things are a little behind!
I did film this video right before I left for a few days, so I still wanted to send this out to everyone because the think you're going to be inspired by this 12×12 Layout.
I kept it pretty simple and basic and really just used a few simple design principles to really draw your eye across your scrapbook page and its something you can implement in many different designs.
You'll easily be able to recreate this scrapbook layout over and over again with different color papers and use either your Cricut or other punches to change up the look, but your eye is sure to be drawn, EVERY TIME, to the element you most you want to show off, YOUR PHOTO! 🙂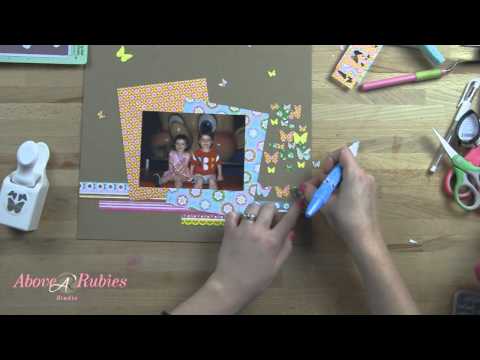 In this Video:
– We R Memory Keepers Corner Chomper
– Martha Stewart 3 in 1 Butterfly Punch
–Viva Decor Pearl Pen
– Zig Two Way Glue
– The Rubber Cafe Stick-Em Up
– Pink ATG
Enjoy!