Hey Guys!
There is a VERY AWESOME deal going on RIGHT now for the Silhouette Cameo and the New Tote Bag that goes with it at www.Craft-e-Corner.com and I HAD to share this bag with you!
If you haven't played with the Cameo yet, or you are considering buying one, NOW is the time with the GREAT bundle deals CEC.com has going on now through the 25th.  (Mothers Day! It's coming!  – Forward this post to your significant others as a GREAT hint 😉 LOL!) This Tote bag is normally $95.00 by itself, but with the bundle you'll save $65.00 on it! 🙂 Can you say "Saaaweeeettt!!!!"
In this video I'm going to show you the Tote Bag and a few essential items I pack for going to a Crop.  I need some kind of die-cutting machine for on the go whether I'm scrapbooking, card making or working on home decor projects – I have lots of room for tools in this bag and then one other bag for my paper and viola "Look Ma I only have two bags at the crop and I still have a hand free!"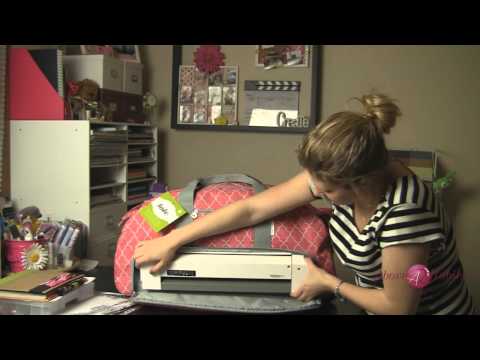 Enjoy the Moments!