I have seen many comments on Facebook and even Twitter recently where some of you feel you maybe out of the loop a little bit. I hate to keep folks in the dark though I can't reveal EVERYTHING happening, I can share little bits and pieces here and there!
Let me start by sharing some of the pics you've seen floating around and explain a little more details to some very exciting things that are, well, they are thanks to each one of your comments, love and support that dreams keep coming true! 🙂
Last year Ambient Light production company and I embarked on a journey that has been changing my life!  I can not share all of the details and all of the people involved in this, BUT, I'll share a few things that I've let out some of this past year, and I'll give you a little more now!  You all are my family and friends and this wouldn't be possible with out all your love and support either!
Drummmmrolllll pllleeeasseee…..
We are in the process of a producing and recording a television show called Enjoy the Moments with Megan Elizabeth. 
This show has not yet been picked up by any networks, but there are goals and lots of amazing plans in place.  We have been having meetings with the most incredible industry leading professionals and we so look forward to watching this explode!
I have been able to meet with several amazing producers and executives of shows like Ricki Lake's, Rachael Ray's and have even gone for talent coaching/training with the SmithGieger group out in California, they have worked with people like Ellen DeGeneres and Jay Leno (just to name drop a bit) and it was incredible learning from them!
I am excited for many more meetings and interviews with Executive Producers of major shows and networks these next few months and your support and love are paramount to this being successful and getting craft TV back on our televisions and internet streams!
I posted this a little while ago – but here is a tiny 1 minute NON-EDITED clip from the pilot of the show – just for a TASTE of what we are thinking for parts of this show. Everything from guests, step by step scrapbooking and DIY tutorials, travel, a whole bunch of greatness all in one Enjoying the Moments place!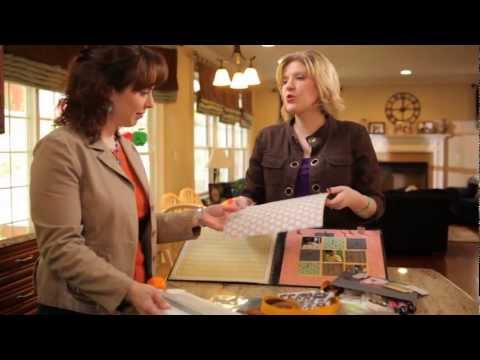 I would LOVE to hear your feedback and thoughts!  Ideas and support all in the comments or on Facebook.com/FollowAboveRubies – also don't forget @byMeganE for Twitter or Pinterest 🙂
I just have to mention – when I started AboveRubiesStudio.com a few years ago, I had no idea at all where this road was going to take me.  Ever since I was a little girl I knew I wanted to inspire and encourage women especially in everyday life.  I wanted to help friends learn, but mostly feel empowered and sincerely inspired.  You all have been my family and my support and encouragement to show me I can do that! Television isn't about "becoming a star" for me, not nearly as much as it is about how many more people that can be reached, touched and inspired to enjoy! That is what energizes me and excites me more than anything else!!!! You have no idea! Televisions absolutely excites me to my wildest extremes!  It is where I feel alive and comfortable, talking to the camera makes me feel like I am talking to you, my friends, my followers, my family of scrapbookers and crafters!
It's because of you this is possible, so once again, from the bottom of my heart THANK YOU!
I hope we can Enjoy the Moments in this together so very soon! 🙂