Hello Again!  It's Megan and I'm in Provo Craft Booth with Jinger Adams right from the CHA Show Floor January 2011 show…Check out this video and Jinger shows us the new Cricut Expression 2 – The Limited Anniversary Edition.  This machine is going to premier exclusively on HSN April 26th with Jinger and when these machines are gone they are gone.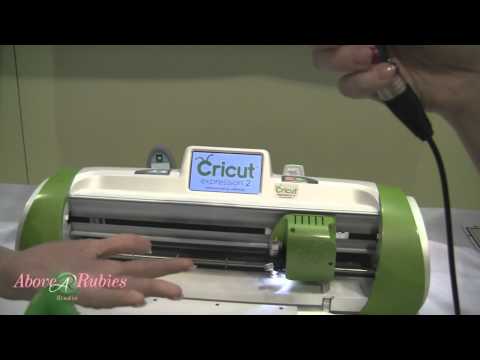 The thing that I really like about this machine is the touch screen (no more overlays) and the preview cut light.  Its really a sleek machine and it allows you to cut from BOTH your Imagine Cartridges and the Original Cricut Cartridges.  This machine DOES NOT PRINT, so don't get confused it doesn't replace the Imagine Machine, and in fact if you HAVE a Cricut Imagine Machine, I wouldn't rush to buy this one, even though there will only be a few made!  This is an exciting year for Provo Craft being the 5th Birthday of the Cricut so they are planning to party all year!
Follow us here at AboveRubiesStudio.com to see what else is in store!
Don't forget we have MANY more videos coming from CHA (Craft and Hobby Association Trade Show) and we will also be talking to Provo Craft more about their new Cricut Craft Room which I know you are all excited and dying to know about!