Hey Everyone!
So here is another CHA video and its a company that I am so happy to be able to be working with and promoting because I LOVE their Products!  I've done several videos using their Re-positionable Spray (Stick and Spray) Adhesive for my die-cutting mats, and Sarah is just a total sweetheart, so I was thrilled to do some cross-promotions of the Cricut A to Z DVD at their CHA booth!
Here is a video of some of their other products that they offer as well as just a little sneak at fun stuff being there! 🙂 Hope you enjoy and don't forget to check out special discount offer below!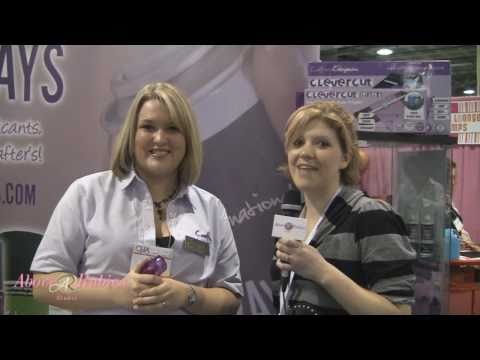 Go ahead and get over to www.CraftersCompanion.com and get 20% off your entire order.  When you Check Out use the code "Rubies" for your 20% off discount to be applied.  The discount code is valid through 2/28/11 so just a few days left to take advantage of this GREAT Discount!