For today's Tuesday Tutorial:
I had set out to make one Hello card and it quickly turned into two cards!  It was sorta fun making these cards with the Sassafrass Lass Nerdy Bird Paper Stack and Pink Vinyl Thickers.  You can also use your sentiment stamps or cut out letters with your Cricut to make these cards really cute and simple too!   But I really love the blue and pink color scheme of these two cards and the bases are simple White Cardstock and Kraft Paper Cardstock….so simple and fun!
What else is used in this video?
White Gel Pen
Red Journal Pen
We R Memory Keepers Corner Chomper
Pop Dots
ATG  3/4″ Tape in my gun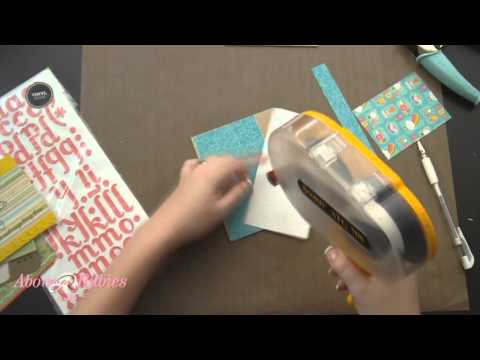 Next week we will probably make some type of scrapbook page layout and I will also be sharing more of the interviews and fun from Scrapfest at the Mall of America.
My next travel plans are to head to Orlando, FL in October – so of course there will be videos and fun for you all too! 😉 😉
See ya soon!