Happy Friday Everyone!!!!
Woooohooooo!  What a SPECIAL, Fantastic, Super Exciting announcement I have for you today!!!!
I would Like to introduce to you my new paper line designed SPECIFICALLY for die-cutting machine users!  You are going to LOVE it and I can't wait for each of you to get your hands on some of this FABULOUS Paper!
Please Welcome to Your Craft Room and Scrapbook Stashes:
PaperLayerz, The Coordinated Scrapbook Paper for Layering Die-Cuts by Megan Elizabeth!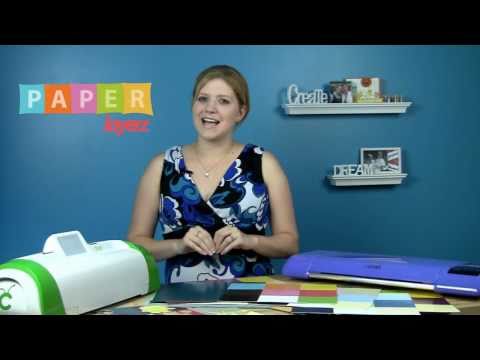 This paper is printed on CutMates Textured Cardstock and is the Ultimate Paper for ANY Die Cutter!!!
PaperLayerz is 12×12 printed, double sided textured cardstock that has brilliant color schemes and subtle patterns for all of your die cut layering needs – You're just going to LOOVVE IT!
I designed this paper to have 4″x4″ segments, in coordinating colors and fantastic patterns, with all those layers and pieces of your diecut images in mind.  No more finding all the pieces and colors you need to make a full layered image. No more cutting up the strips to place them on your mat just right, nope, not any more….
Paper Layerz is YOUR Solution!
Paper Layerz is printed on high quality, specially formulated, CutMates textured cardstock that is going to allow you to cut once and cut so super easy, you aren't  going to believe the quality!  Club Ruby Designers know that this paper is fantastic as its been included in recent kits and NOW – Megan Elizabeth designed patterns and color schemes sure to go with ANY Occasion!
Take a look at this video to LEARN More and make sure you check out just ONE of the MANY Project videos to follow!!!
How to Use PaperLayerz for a Project Video: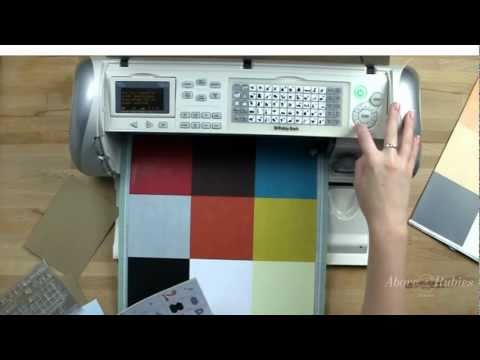 How do I get some PaperLayerz in MY Craftroom???
GREAT QUESTION! Here are a few ways!
Right now we are getting it ready and we will be including some of the patterns and schemes in our JULY Summer Days Club Ruby Designers Kit!!!

COMING SOON – Paper Layerz will be in the Above Rubies Studio Store, so make sure you are a BACKSTAGE Subscriber to be notified when this paper is available in this location!
COMING SOON to Many retailers, including Craft-e-Corner.com, online and in your local stores as well – so stay tuned for updates as to when your favorite crafting location receives this paper!
WIN SOME!  Follow us on Facebook and here on the Above Rubies Studio blog and watch for opportunities to win some of this FANTASTIC paper as soon as we start shipping!
BUT Megan, I Don't Want to Wait!!!
Ok, Ok, I KNOW You don't!  I KNOW you are dying to get your hands on some of this FABULOUS paper, or at LEAST see what all this hub-bub is about with the CutMates Diecuttable textured cardstock!  So I have a SPECIAL OFFER FOR YOU!
Limited Time – While Supplies Last Only – Special Offer!
UPDATE:
Wow! We
sold out of both the light and dark assortment packs in just a few hours
! I talked to the guys at CutMates and they agreed to give everyone who might have missed out a second chance and extend the offer! Make sure you're an
Above Rubies Studio Backstage subscriber
and I'll email you when we have more back in stock.
Since I partnered with CutMates, they decided to give you a chance to bring some of their fabulous solid colored textured cardstock home in two different color palette packs – Lights and Darks – at a discount! Woohoo!
Simply select the color scheme that works best for you, or select both, and enter the special coupon code below during checkout and you'll get 20% off!
CutMates Assortment Pack Regular Price: $9.99 ea.
Your Discounted Price: $7.99 ea.
Your 20% off coupon code: ARSCUTS20
Each Pack of Light or Dark CutMates Cardstock has 13 different colors including 2 of each color per pack (26 sheets total) giving you tons of creative options.
Remember, for a limited time only through the Above Rubies Studio Store you can purchase these CutMates Light or Dark Scheme Packs at a discount! While supplies last, you are getting 20% off your total purchase when you use the Coupon Code – ARSCUTS20 when you check out.
This offer is a GREAT way to start playing and cutting with this awesome solid cardstock until the PaperLayerz patterned designs by Megan are available to you!  So get crafty and start creating!
Enjoy the Moments Everyone!  Thank you SO much for inspiring me and for all your support!  I truly appreciate each one of you!!!
Megan Elizabeth
p.s. you can check out the PaperLayerz website at http://www.PaperLayerz.com