Hey Everyone!
I hope you are having a GREAT day! Here's a quick tutorial for you all from the Paisley Cricut Cartridge.  I used the Love Ya phrase and one of the mushrooms from that cartridge to just create a basic card!  Its unique with the paper selection from the Olivia Paper Collection by Basic Grey and I hope you enjoy!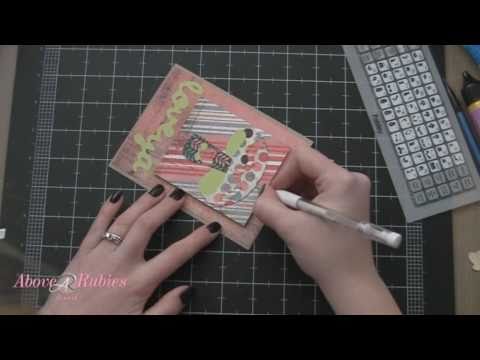 I will be out of touch for a few days as I have a surgery for my mouth/jaw surprisingly scheduled for tomorrow, but Sean, Britten and Cindy will be around to answer questions and help you all out if there is an immediate need! 🙂  Hope you all have a GREAT week and I'll be working on a Fresh Look Friday Episode for you all and a VERY Special Discount offer from Unity Stamp Co just for being an Above Rubies Studio follower!  (More details on Friday!!!)
See ya soon!  Enjoy the Moments!
<3 Meg