Hey Everyone!
Happy Tuesday!  Hope you're doing fantastic!  Today's tutorial is using the Potpourri Basket Cricut Cartridge which I just picked up from Craft-E-Corner.com.  This cartridge is a really great mix of many of the older popular cartridges so if you are looking to expand your library and if you don't have many of the original Cricut Cartridges this is a great one.  The other cool thing about this cartridge is that it comes with a two disc project idea DVD.  So you'll get to see ideas on making Glass Etched mirrors, Cards, etc, all kinds of stuff using the Potpourri Basket Cartridge.  Its just cool.  I also did use the Plum Cricut Expression – nothing special about that expression its just in the color purple!  Walmart Carried these at Black Friday Sale in 2010, but Craft-e-Corner is now carrying them if your Walmart sold out! 🙂   Anyway…
In this video I'm going to use the Fit To Page function on the Cricut Expression and show you that you can use Fit to Page for multiple images.  You can set exactly what size paper you are using and how many images you need and the Cricut Expression will think for you and make those images as big as it can.
Placemats are kinda fun too that you can personalize and customize your table settings for any party or bunch and you can make them really simply and reusable too! 😉
This video also has a special thanks and shout out to a Mother Daughter duo who sent me the sweetiest gift 🙂  Just wanted to say thanks and hey to them too! 🙂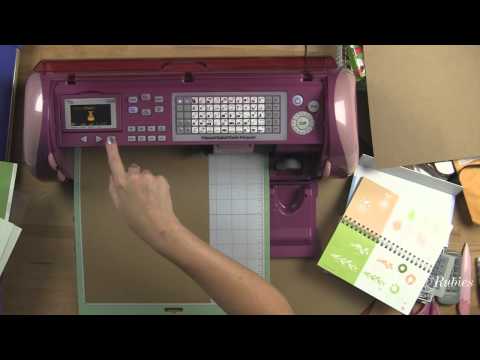 Enjoy the Moments!