Hey Everyone!
Happy Tuesday!
Wow! – is ALL I have to say right now about Life and CHA and EVERYTHING! lol 🙂
Hope you all are doing just fab-u-lously GREAT and feelin' a little LOVE for the month of February.
I have the NEW Kit for February in the second video that you guys can see all the good stuff PACKED into this really great kit Available now at Craft-e-Corner.com I am just SOOOOO "In Love" with this I'm In Love Scrapbook/Paper and Embellishment PACK and I know you will be too!
Now – Lets take a look at the Tuesday Tutorial that I think is going to show you several REALLY great tips, ideals and tricks for making your own BEAUTIFULLY Gorgeous embellishments and shows you some new surprises of what Megan Elizabeth has been up to as well!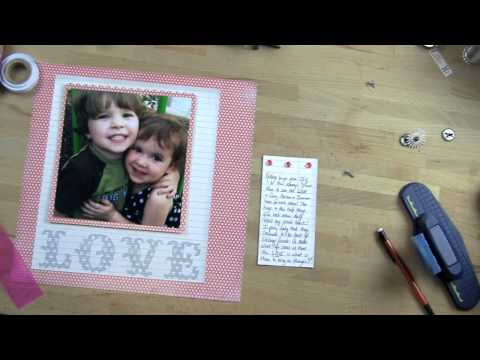 Here is the Video that shows you all the contents of the New I'm In Love Kit available right NOW – Right HERE