Hey everyone
This is going to be my last Tuesday Tutorial for the year 2011 as I take a little break for some family time during December – DON"T Worry! I will still be checking in and posting fun things during December – but this is the last Tutorial for 2011.  🙂 Tuesday Tutorials will start back up again in 2012!
December 15th Class is open for registration
I'm very happy to say that our December 15th Class is open for registration – if you signed up over the Black Friday weekend, you do NOT have to sign up again. For those of you who have not signed up yet, the Class is only $17 and it is going to be AWESOME!
There will be at least 3 printable design downloads, a printable PDF file of instructions and over 2 hours of class instruction time.  You will learn at least 5 different techniques for creating a beautiful home decor frame that you can change out for any occasion – but will be fabulous by the time you are completed in our class.
You will be able to post your finished projects and share them with myself, ask questions and chat with me LIVE the night of the Class (you can always watch the recorded videos and chat's if you can't make the live Class).  This will have a new format and its going to be FAB-U-LOUS!  🙂
>> Click here to register for this class and reserve your spot! <<
(link will open in a new window so you can come back to this page)
Christmas Crafts DVD and FREE Adhesive – We still have a FEW of the Christmas Crafts DVD with the FREE Pack of Adhesive included but not many… I am thinking this week might be your last chance to get the free adhesive combo deal. 🙂 Click here to get the DVD…
Paper Layerz – We DID sell out of Paper Layerz completely over Black Friday weekend, but more is on the way and you can place your orders now
You guys are awesome!  I again, am just so thankful and blessed that you all have supported this dream!  These creations and my passion!  Thank you again!
I hope you enjoy this tutorial and a BIG Thank you once again to Melanie Brown who introduced me to Close to My Heart (again I do not make any money as I am not a CTMH consultant, but I did receive products from Melanie for free to share with you). Many of the products used can be "tweaked" to use things already in your stashes – but its really awesome stuff if you're looking to spend a little money on yourself this Christmas 😉
This tutorial is going to walk you through making a really cute scalloped oval shaped Cricut Card with a layered frame.  We did a little masking to stamp inside that frame and gave a pop of color with our sentiment…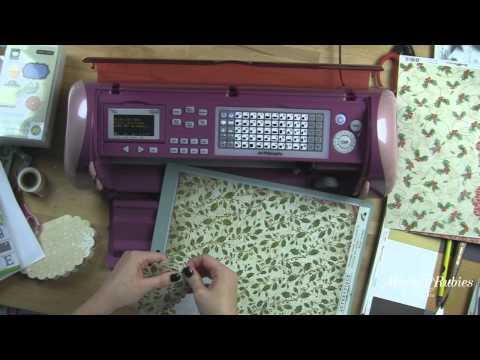 Enjoy the Moments!