I am so very VERY excited about this Tuesday Tutorial! I have REALLY gotten into the concept and ideas for Metal Stamping! It's actually really easy to do and you have so much creative control to just bang it out and create something wonderful!
Impress Art really made an impression on me at CHA and I was so excited when they offered to work with me to share their kits and some of their metal blanks with everyone here at AboveRubiesStudio!
I will say – CHA was the FIRST attempt at ever metal stamping and you will see my very first, pull it out of its kit, try here and how easy it turns out. Like I mentioned in the video – I'm really anxious to start creating a whole bunch of different pieces from DIY decor projects, scrapbooking, and card projects.
You can visit www.ImpressArt.com to see how many awesome stamps and kits are available! 🙂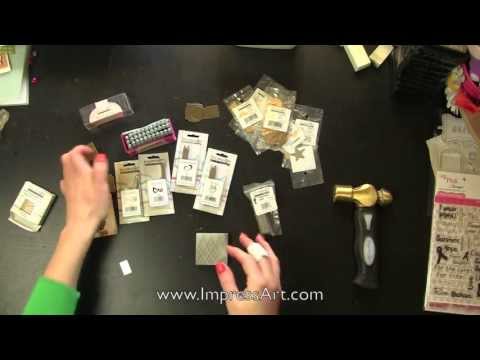 Remember – Be Still – Don't chase Shiny Squirrels and Enjoy the Moments!