*Edit – Somehow the "autoschedule" on this post didn't work and I just noticed it! Sorry it seems late! On a side note – I am excited to teach Session 3 of the Square1 Masterpiece Designer program tonight!  We are going over how to start a creative blog, social media how tos, building a catalog and so many resources! I'm so excited even with the high blood-pressure!
I didn't have a lot of time this Monday and one of my "new goals" is to complete ONE scrapbook layout per day while kids are in school – this means you will see pics of some and tutorials on a few but this is my new challenge! 🙂  This means though – that I have to limit the amount of time I spend per layout!  I had less than 15 minutes to pull this together and I did this video as a challenge to myself more than a learning tutorial for all of you – however – I think there is something really cool and fun about watching it come together in someones quick creative process!
I hope you enjoy it – maybe pick up a tip or two and remember there is still the giveaway and contest entry period until September 25 on the previous post!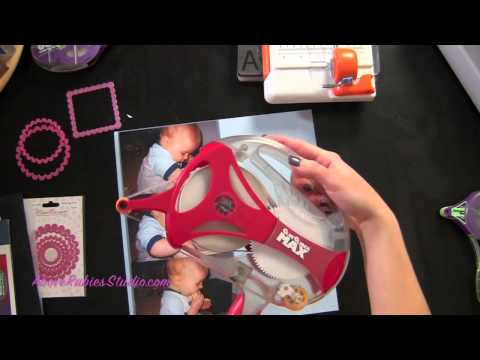 Enjoy the Moments!  And remember! You can create those life moments to remember quickly – not everything has to be perfect to tell YOUR story!
Is this true for you? Does this give you freedom? Tell me about it please!