Hello My Tuesday Tutorial Friends!
Did you all know there is actually a PURPOSE behind the "Mustache thing"?  At least for Mo-Vemeber – so with all of us out there giving support in October for National Breast Cancer awareness month – Mo-Vemeber represents the various male forms of cancer awareness.
This Tuesday Tutorials uses some really cute items and my inspiration actually came from some all new ribbon I just picked up this week and I couldn't wait to use!  A few mustaches, some Square1Masterpiece for fantastic photos, Viva Decor US Pearl Pens and more!  Enjoy!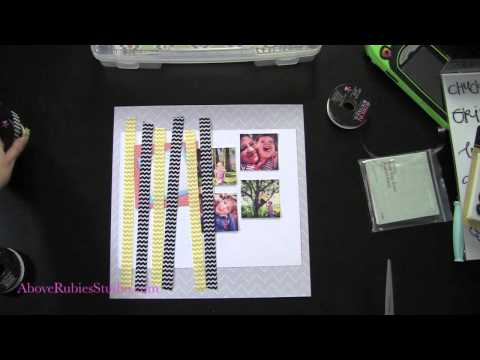 On a heartfelt personal note side! 
I also recorded this short video in my car yesterday.  I had received several emails this weekend mixed with my own hearts aches that just brought me to a place of tears and prayer for every single one of you that follow Above Rubies Studio.  Even if I don't know you in person or by name, your heartaches, depressions, financial struggles, losses, all of it, it matters and you are still loved! I just wanted you to know that!  I want to encourage everyone who reads or watches this to just take a few minutes today to pray for those in need and hurting. To encourage someone by showing a little grace and love even if you don't believe in the God that I believe in with my whole heart. Share this with others you feel need to hear it I will spend 1 hour a day the rest of this week praying for those hurting and struggling.  Depression is real, financial struggles are real, desperation happens, but there IS hope! There is always a way!  I would love to help you anyway that I can!  I can help share tools with you to earn extra sources of income, I can pray for you, I can do my best to recommend other resources as well! You are loved!