Hey Everyone!
Hope you all are doing super well!  I wanted to share the one HSN Clip of the latest airing of the Teresa Collins Stamp Maker.  It was great spending time with her in Florida and had a great dinner with her, Jinger Adams and Jill from Provo Craft, Laura Scott, Michelle Van Etten as well.
Teresa was on HSN on Friday night and Saturday Am to promote her stamp maker which currently includes an exclusive Getting Started DVD that we created for HSN.  But don't worry – we are going to be releasing the NEW Stamp Maker A to Z DVD in just a few more weeks – so everyone who has the machine will get the FULL 4 hour version available VERY soon!!! 🙂  I know you're so excited about it!  Teresa talks about her stamp maker on hsn and thought I'd share the clip for those who are interested.  You can also still buy it through HSN and many other retailers, but right now HSN is exclusively carrying the Teresa Collins Stamp Maker Getting Started DVD by Megan Elizabeth.  You can see a few quick snips put together of the DVD in the HSN Segment.  This DVD is about 1.5 hours long and shows you some cool things if you are considering purchasing the stamp maker for the first time.  Those who already have it, never fear, Above Rubies Studio is always near to help! 😉
I hope you enjoy this HSN Clip and then there is one more video for today that I'm excited to share with you too!….
Ok, as promised, one more video for today!  And that is… a Behind the Scenes Tour of not ONLY Above Rubies Studio, Megan's Craft room and the messy work space….BUT …. The www.Craft-E-Corner.com warehouse and goodies!  Had a GREAT time out in Wisconsin just a few weeks ago, and here I am finally getting around to posting the video!
Now I DO Mention in that video about the Club Ruby Kit for July….well that IS now available for purchase and YES it DOES include 2 sheets of the NEW Paper Layerz by Megan Elizabeth die-cuttable segmented 9 color paper!!! 🙂 Check that out HERE if you want! 🙂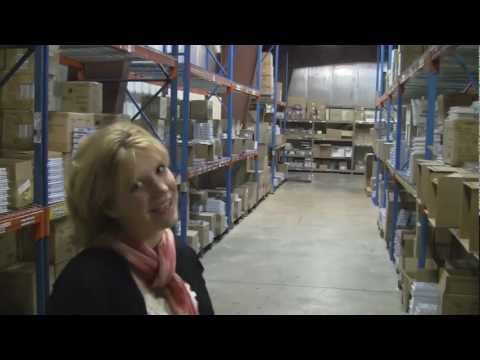 Anyway – I hope you enjoy these two videos for today and a Tuesday Tutorial of a project will come up soon – but there is LOTS happening!  I DO leave for CHA (Craft and Hobby Association) Trade Show on Sunday July 17th, this is where all Retail stores and Vendors come together to see whats new in the industry and sell their products (I'll be selling DVDs and Paper Layerz) and also buying NEW Products for Club Ruby Kits!  IF you're in the Chicago Area, let me know, we'd love to plan to do some type of Meet up possibly on Monday or Thursday Night! 🙂  If you're coming to CHA Here is a quick Schedule of Where I'll be doing Paper Layerz live demos, come say hi!   I'll be at the World Win Paper booth #1107 at the times listed below – and all over the show floor all week long!
Talk to you all again REALLY Soon!