Father's Day is coming up on Sunday June 16th and it's time to make cards for the Dad's we love!
This Tuesday Tutorial is a super fun card using lots of fun elements to say Thanks for Watching Out for us Dad! I don't think there is much more personal or special things than a handmade card from the heart on occasions like this – so lets learn how to make Dad a card this Father's day!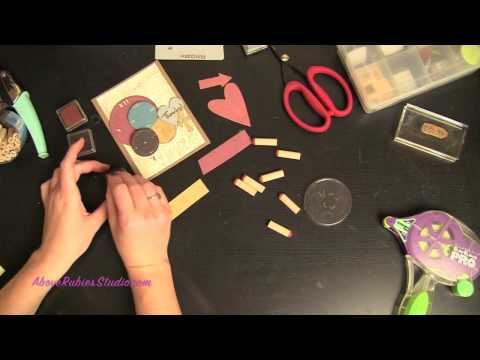 What's You'll See Me Us in This Video:
Cricut Expression

Cricut Gypsy
Cricut Graphically Speaking Cartridge
Cricut A Child's Year Cartridge
Stamps from AboveRubiesStudio "I'm Just Sayin" stamp set
Stamps from My Creative Time Gift Card Sentiments
Stamps from Studio G
Megan Elizabeth Ink Edgerz
Megan Elizabeth Paper Layerz
eBosser by Craftwell
Sizzix Embossing folder by Tim Hotly
Glue Glider Pro
WE NEED YOUR HELP! Quick Check In Video:
http://www.kickstarter.com/projects/2036218644/crafting-series-enjoy-the-moments-by-megan-elizabe
I filmed a little video in my car yesterday because we are hyping up something BIG and we REALLY need your help! Ambient Light TV, Brooklyn Bridge Films and AboveRubiesStudio have teamed up and are in the process of creating a Crafting Series all about Real Life and Real Crafting! This is going to be INCREDIBLE, but we can not, I stress, Can NOT do this without YOU! In just a few short weeks we are launching a Campaign on a website called KickStarter. What is kickstarter? Well it's a place where business, musicians, artists and more go raise funds to make or create their projects! We filmed a pilot and have done many other things together that have had costs to us in the tens of thousands of dollars, but we want to do MORE! And that is why we need your help! Kickstarter is going to allow us to raise funds for the Pre-Production, Production, Post-Production and Release of this video series on Crafting and, you guessed it, Enjoying Life's Moments! Every dollar pledged gets added to our goal fund and if we meet our goal, your pledge will be used! If we can't meet the goal, we can't produce the series and your money will remain yours to keep – so really it's a can't loose situation for you!!! There is going to be a lot more information coming out over the next few weeks and I really want to keep you all in the loop – Make sure you are apart of our email list that is exclusively FOR THE SHOW right HERE! I'll let you know when we have launched and you can be the first to sign up and get your hands on exclusive goodies – even come have dinner with me and hang out on the set of the show!!! I'm so excited about this and I know you will be too!
One Last Thing:
There are only 2.5 Days left to place your order and enter to WIN one of the 31 Prizes from the Party we are having – You can Enter HERE and Place your Order for taking advantage of the INCREDIBLE deal on the Large Utility Tote! I'm so excited to start organizing my kitchen and kids school area with all my new goodies! What are you going to carry and organize with 31?