Hey Everyone,
Happy Tuesday!  Hope you all had a great weekend.  I had a very enjoyable weekend in Boston with the Collins Group trade show.  I really enjoyed Demoing and instructing Make and Takes for Viva Decor.  I'll be heading out to St Cloud Minnesota this weekend (April 1-3rd) to be instructing with Viva Decor Products at the Crafts Direct store.  So if you're in the area, stop by Crafts Direct on Saturday April 2rd from 1:00 – 3:00pm.
Now for the Tuesday Tutorial:
This is a simple cheery spring colorful card to say HELLO!  I used the Rub On tool from Basic Gray to show how easy it can be to apply down rubons even over multiple layers of cardstock and then just bling up the card.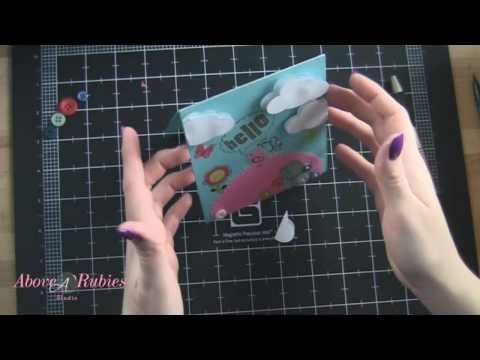 I hope you all have a great day and I'll catch ya soon!