Hey there!
Happy Tuesday my friends! Hope you all are having an awesomely incredible day! 🙂
There is so much going on right now my head is spinning!
I'm working with Square1 Masterpiece to create an all new website with them and with that we are doing a Summer Kick Off Party on May 29th! I really want to invite you all to join along and I will post more details later – but plan on a Ustream Event LOTS of prizes from Square1 Masterpiece all on that day/night! Can't wait to share more!
Not to mention we are still working on a huge project for Crafting on Television and we still need your support so every email address helps and counts!! 🙂 Thanks Friends!!!
On a side personal note – I'm going to still be going through more dental work which is pretty major starting May 30th again – I'm so thankful for Dr. Twohig who I have been working with for the past year on this from the original injury 6.5 years ago! Its been a long painful process and it still has several more months and two more procedures to go to get me "normal" and headache free again. Praying for some miracles to happen with it all as well.  All this to say – each of the prayers and support you have extended to me this past year for this has been exceedingly huge to my heart so again – THANK YOU!
Now for the reason you're here!
Today's tutorial is for my Friend's Dad's birthday this week!  I just wanted to write him a quick card to say Happy Bday so I thought you all would enjoy seeing start to finish me coming up with this card – I basically pulled out a few things that inspired me or I thought would be nice for this manly card and created it start to finish before your eyes!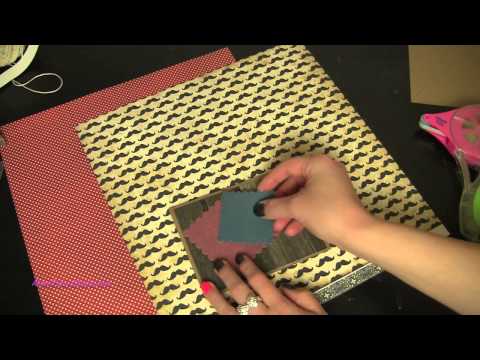 Have a GREAT day I'll see you all later this week with an extra video or two and as always…
Enjoy The Moments!