Hi my Scrappin' Crafty Friends!
It's Tuesday, my favorite day of the week because I get to share all kinds of crafty stuff with you! Today I have two videos for you…
In the first video, I talk about some very special announcements and another giveaway!  You will want to watch this video all the way through…
So in case you missed anything, I announced in the video that…
It's Bensen's 4th Birthday today!
If you missed the first video where I talked about my new Stick-Itz Adhesive squares, you can watch video #1 here.
The new Christmas Crafts DVD with Megan Elizabeth will be available starting on Black Friday
A sample pack of Stick-Itz Adhesive Squares will come FREE with the DVD!
I have even more in store for you guys for Black Friday, so be prepared (and start thinking of a friend or family member who you'd like to share a special gift with, too!).
I didn't really mention this in the video, but there are limited quantities of this new Christmas Crafts DVD including the Stick-Itz adhesive squares (I was lucky to get the quantity I did!).
So in the BRAND NEW Christmas Crafts DVD, I'll show you all kinds of GREAT Holiday Project How-Tos and Ideas.  You can create things like Christmas Cards, Ornaments, Home Decor and other great projects right along with me!
There's even a few how-to's on the Cricut Expression, the eCraft by Craftwell and more… but if you only have one (or neither) of these machines, don't worry… I also show you many alternatives to creating these projects step-by-step at home!  I also share some fun things in this DVD about why Christmas means so much to me and the traditions my family is building together.
The second video for today is the "Holiday Style" Tuesday Tutorial which I think is another GREAT gift idea! I couldn't fit this project into the Christmas Crafts DVD, so I thought I'd share it with you here as just a fun idea that I hope will help to brighten your Holidays 🙂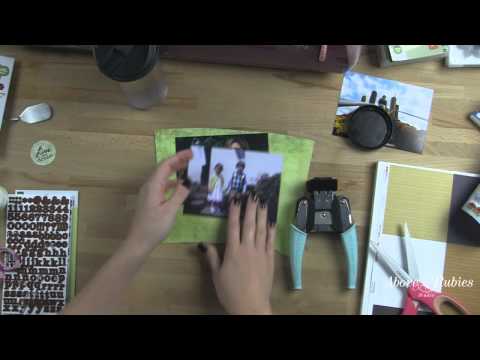 Thanksgiving Stories & Stick-Itz Giveaway Winner
In last Friday's post "The Secret's Out – Let's Celebrate with a Giveaway!" I asked everyone to share what they were MOST thankful for as we headed into Thanksgiving week… there are over 550 comments on that post with some really amazing reasons to be thankful.
Before I announce the winner of the giveaway, I just want to say that I can't thank you enough for sharing your heart and a little piece of your life with me and everyone who reads the Above Rubies Studio blog by leaving a comment… It was a true blessing to me to be able to read through those comments of thanks and take a peek into your lives and see how much we all have to be thankful for.
I am extremely thankful to have the privilege of sharing my passions with such an AMAZING community of talented, creative, genuinely caring and helpful people. YOU are at the top of my list of things to be thankful for this year and you really have made my thanksgiving that much better. I SO wish we could all get together for a HUGE thanksgiving dinner! 🙂
Ok, now for the WINNER! Congratulations to Debby J – you are the randomly selected winner of a pack of Stick-Itz! Please contact me using the "claim a prize" contact form by clicking here.
Here is Debby J's Comment:
Have a wonderful day and don't forget to check back on Black Friday (11/25/2011) for another video, more surprises and the "Everybody Wins" giveaway!
Enjoy the Moments,
Megan Elizabeth
p.s. Tomorrow, I'm going to share a big list of my favorite deals I found for Black Friday this year as well as some free gifts for YOU! 🙂