It has been all around the United States, this  "polar vortex" of absolutely freezing temps, here in Wisconsin, I've never experienced cold like this before!!! SERIOUSLY!
So for today I decided to share with you guys a card that sends just a little bit of warmth someones way to say hello!  The other day I did a post sharing a few of the stamp sets from CTMH that are my favorite and that are being retired, the new catalog comes out February 1 and I'm going to be showing a lot of new things, but you really are not going to want to miss some of these goodies – not much time left on them – or on the Winter Blues Sale at Shop.AboveRubiesStudio.com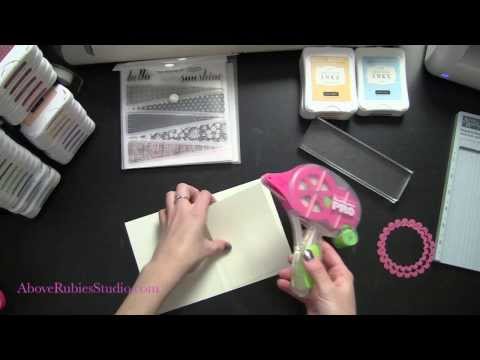 As I mentioned in the video, I got the ok from the Drs to be up for light crafting, keeping my feet up as much as possible and a nap everyday is still on my to-do lists because my blood pressure throughout the pregnancy has still been higher than normal, but we are monitoring it.  I basically go into the Drs office every other day for BP check, and Baby monitoring.  Contractions where coming every 7 minutes pretty strong for awhile, but they did not progress into full labor.  I am still having contractions everyday, and basically in communication with the Drs mixed with my regular monitoring checks on progress. They are certain I am not going to make it until the end of March, but they are also pretty sure they are off on my due-date based on a few other things….as long as he stays in until the first week of March we are all good on health, and thats coming soon!!!! I can't hardly believe it!!!
Enjoy the Moments my friends!!!