Happy Friday Everyone! This was supposed to go live yesterday, and with cropped and personal events I am a day off this week, but: This is a VERY special TNT Thursday video done by a very special Young Lady who has been a huge blessing and encouragement and help to me lately and I asked her to PLEASE share something FABULOUS with you today and she has BLOWN me away and I know she will you as well. 
You may already know her from Courts Craft Corner – www.CourtsCraftsCorner.com and if you don't – you need to. Make sure you stop by her blog and send her some love! You can also go Love on her on Facebook HERE.  This is truly a very inspired card that I feel as though I must create! This is awesome! Thank you SO much Court for sharing with us and I'm so thrilled to be working on more with you soon!!!! Enjoy the Moments Everyone and especially enjoy this TNT video and tutorial
! 🙂
——————————————————————————————————————
Hello everyone!
I am honored to bringing you today's Tips and Tricks video! Megan was so kind to ask if I would like to be a guest on her blog, and OF COURSE I said yes! One of my favorite tricks is to use nontraditional supplies in card making. Such as paint, metal, fabric, but in today's video I used cupcake wrappers! It is really fun and adds a lot of texture!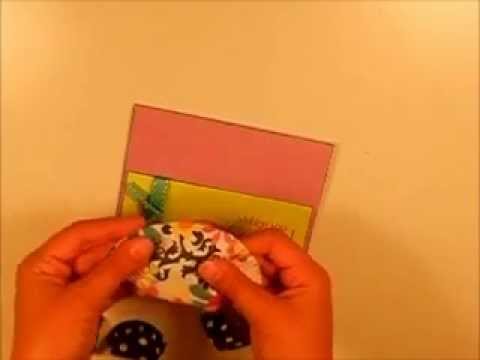 Here's a picture of the card:
And a written collage of how it's made as well 😉 You can always right click the image and save the image for later reference.
I hope you enjoyed my post, and that you might even be inspired to grab something besides the normal paper crafting supplies!
Thank you Megan for this opportunity, and thank YOU all for taking the time to read/watch!
Have a great day!
~Court