Cruisin' fast through December already and I still have so many Christmas like projects to make and to share with everyone!  I hope you all enjoy this Tuesday immensely and feel blessed not stressed by the season upon us!
Today's tutorial is a wintery Christmas themed Scrapbook Layout, but I had a few snags with the Cricut Expression and my cutting mat!  Does that ever happen to you? You re-stick your cutting mat and end up tearing your delicate die cuts? It can be frustrating, but if you take time to look at it differently you can embellish these mistakes easily without having to re-cut out everything you just worked on.  Of course, if you're patient you can go a little slower and not rip the die-cuts when you know the mat is just too sticky! lol
Let me know your biggest frustration when it comes to using electronic die-cutting machines and let me see how I can offer help!
To get your hands on all the Cricut Cartridge bundles that I am soooooo in love with from Close to My Heart – check out my page here for more information on what's all included and the different options available!  Don't forget – all the Megan Elizabeth line of products are discontinuing from http://Shop.AboveRubiesStudio.com – there are still amazing holiday sale prices going on through January 1, 2014 while supplies last!  Most Sparkle Lightz are gone for good, some Ink Edgerz and Pink Nesting Diez are on their final stretches, so get them as these prices while you still can!!!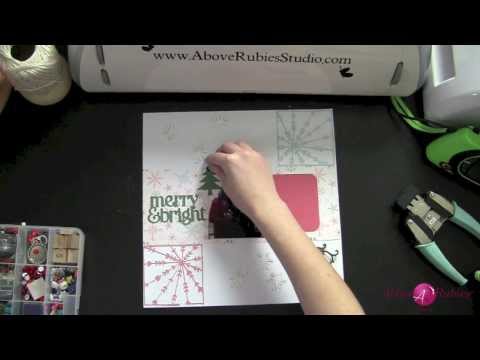 Enjoy the Moments of the Season!
Me