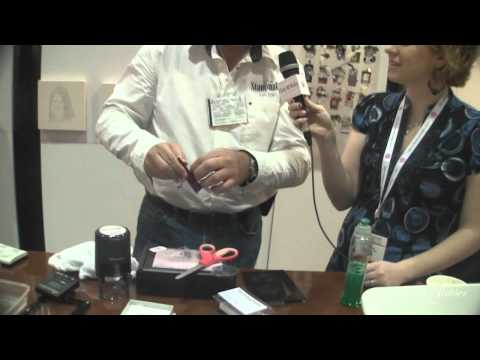 Its TIME FOR…. Fresh Look Friday!
I'm so excited and while this isn't the NORMAL Fresh Look Friday Episode and this mixes studio with LIVE CHA Show Floor footage, you're going to lovvveeee what you see!!!  I'm so very excited about this Stampmaking kit, if you follow us on Facebook at all you know I've been quite the enthusiast about this whole machine/kit!
We also know there has been lots of talk and hub-bub about the new Provo Craft Cricut Craft Room.  We are here to show you exactly what the Provo Craft folks showed us on the Trade Show Floor.  Hopefully answering a few more of your questions, and if not all of them, stay tuned because more answers will be coming and we will be there using that Cricut Craft Room for SURE!
In this Episode:
Cricut Craft Room something coming to Cricut.com sometime in April 2011 from what we are told!
Next Full Episode Airs: Friday, March 11th, 2011
(But be on the look out – we will be throwing in "Fast Look" Episodes on Friday's in between 😉 😉 )
Want to watch a past episode? Click here for a list of past Fresh Look Friday episodes…