Hey Everyone
(MSD – Make Someones Day)
EVERY Saturday I'm going to be making posts on Facebook and Here on AboveRubiesStudio.com asking HOW I can make someones day!  There are a lot of troubles in the world and theres a TON of positives too – the idea of this all is just to put a smile on someones face and do a little good with some fun!
So from the FIRST Saturday – The winner is: recepient
Yep, I've got the blues….A blue bird, lots of blue skies, a husband who's favorite color is blue, blue living room and I just realized a lot of blue papers for crafting. We do have job issues, finances etc, but I must say my hubby and I have become much closer and I know we will survive together as long as we keep the faith. Life is full of ups and downs. It's like the waves in the ocean. If we didn't have the bad times, we would never appreciate the good times. I remember saying that to my husband once and he said, "How would you know a good time if you did not experience hard knocks." Things do get better ALWAYS. It's all about Attitude!
I LOVE your attitude on this and I DEFINITELY want to do something to MAKE Your day!  Here are YOUR Options of what I can "do".
Options:
1) You can be my Call in Guest for the Next Video for Above Rubies Studio
2) A set stamps from a previous Club Ruby Kit
3) Any DVD in the Above Rubies Studio store
Hope to hear from you soon and you can let me know what you want by Filling out the form HERE: CLAIM YOUR PRIZE
*Please remember to use the email address you commented with*
Today's Tuesday Tutorial:
For today – EVEN though it's National Craft month – I am posting a LOT of new Videos from PAST Club Ruby Classes. Tutorials and Kits – SO today – I thought it could be fun to answer 7 of my viewers questions about how I do my hair/Makeup on an everyday basis.  I don't wear all the makeup everyday that you see on my DVDs, but that make up I wear for normal tutorial videos and such is what you'll see here.  My hope is just to educate you a little bit on doing your Everyday Make up in Under 5 minutes.  Before I did Scrapbooking and Cardmaking, Hair and Makeup was my life and I was a salon stylist and Manager are a large salon here in Pennsylvania, so I know a few things that might help!  I do NOT do my makeup everyday the way "the pros do it" I make it much more simple and quick and hope it helps you feel great to enjoy your moments Everyday!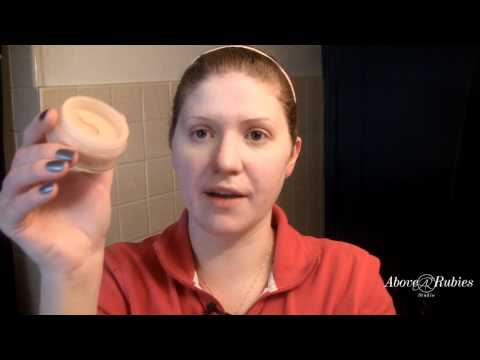 Lets throw in a Crafty Video too! 🙂
This Video is one of my more favorite cards for some reason.  I use the In Love Kit which you can find HERE: LOVE at Craft-e-Corner.com
But I just think this is a cheery card that you can really give to anyone to brighten their day!