Hey Everyone!
So today's giveaway is AWESOME and it is sponsored by Craft-e-Corner.com – I absolutely adore the team at Craft-e-Corner.com, Dean, Carrie, Melissa, Bobbi Jo, Tim and Sassa – you all are just so awesome and such a blessing to the ARS Team! 🙂  CEC has joined with Above Rubies and Club Ruby Designers for many new things and we will be working together on a lot more in the future….
Today they are offering a Cricut Cartridge to ALL of you so Today we are giving away the SONGBIRD Cricut Cartridge.
This cartridge is really cool because it is a BEAUTIFUL font that welds WONDERFULLY together and it also has great flowers and birds and other options for the font too.  Just a GREAT Cartridge for many uses!  SO thank you again Craft-e-Corner!!!
Here is a Tuesday Tutorial Using the Cricut Cartridge Fancy Frames and the new September Club Ruby Designers Kit.  I have been hanging out with the Wonderful and incredible Britten Pisowicz who is a CRD Designer and has become a great friend!  We've had a great time together and she's so talented and great help to create new great stuff with me for Above Rubies Studio and CRD.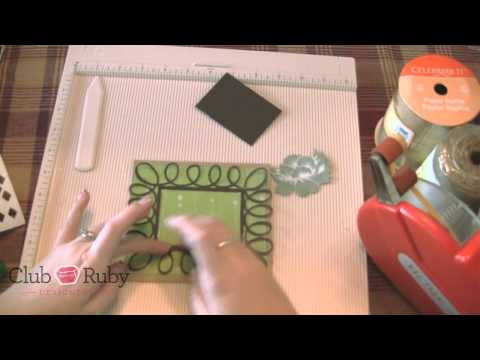 To Win This Cartridge:
Since this Cartridge is called Song Bird, and everyone loves Twitter so much….How about everyone Tweet and Facebook and Share with your scrappin' Friends that we are giving this away! 🙂  Let us know in the comments who you shared this giveaway with 🙂
Bonus Giveaway!
Blog.Craft-e-Corner.com is going to be doing a Giveaway today and they've shared several giveaways all week! All to Celebrate our 21 Day Celebration for our 2 year anniversary and the Above Rubies Studio blog relaunch!
I can NOT wait to share so many special announcements and all the giveaways on the 8th! Thank you ALL so much for the support and the kind words and just being here!  Truly beyond what I could ask! THANK YOU!


Comment on the previous days if you haven't already!