Have you ever wanted to draw the images or phrases that you can find on your Cricut Cartridges?  Well, Amy Chomas has created the perfect solution!  She has made a Gel Pen holder just for your Cricut and today's video, I'm going to show you how to use it!!!!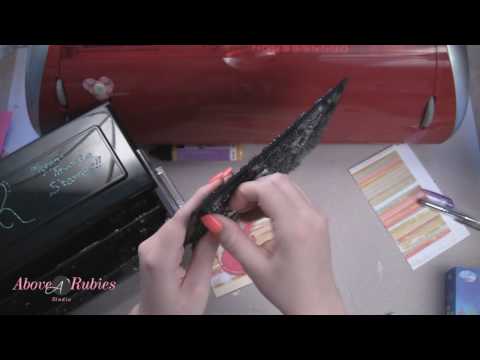 NOW – Would you like to WIN a Gel Pen Holder for your Cricut!?!??!?!
YAY!  Amy Chomas has donated a Gel Pen Holder to AboveRubiesStudio to giveaway on the Blog!  What do you have to do to win????
Here are the RULES!
In order to win you must comment ONCE and ONLY ONCE on THIS Blog Post! (You can comment on all the other blog posts for the week, but please only comment once per post!)
Make sure that you give a correct email address to contact you with if you happen to be the winner!
Make sure you commented on ALL posts from June 10-17th to enter ALL the giveaways!
Tell your friends!!! Spread the word of the One Year Celebration at AboveRubiesStudio.com!
Enter your email address to Subscribe to AboveRubiesStudio.com for more updates and GREATNESS!!!!!!
Mark you're Calendar for June 17th at 10:00pm Eastern Standard Time! We are having a LIVE UStream event HERE Announcing the winners from the week long celebration, its going to have a SPECIAL Guest Appearance by someone you will ALL love!  AND We are going to announce the NEXT big thing coming at Above Rubies Studio!!!! AND Have a FREE Something for EVERYONE that I think you'll enjoy and get use out of, I know I do!!!
(Ok, so they really aren't "rules" other than the 1st one
, just comment once per post only please!)