Hey Everyone! I am so very very excited to share this latest FAVORITE obsession of mine with you!
***The GIVEAWAY ENTRY PERIOD IS NOW CLOSED! Thank you so much for participating and check back often for more GREAT prizes and giveaways here at AboveRubiesStudio and Enjoy the Moments.***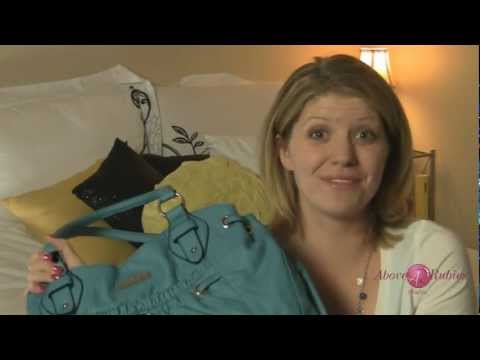 Kaboo Bags – these trendy purses have an awesome spin for all you techy girls out there!  These patent pending bags include a shock absorbing, super soft, tablet pouch that is perfect for your electronic devices, whether you have an iPad, a Kindle, your Gypsy, etc….
I am absolutely in LOVE with these purses!  I got myself the Olivia and the Riley!!! What a great quality purse and perfect for all the traveling I do!  The pouches give me peace of mind that the things I am placing in my purse are staying there until I take them out and are going to be protected from being tossed around damage of being a mom!  There's plenty of space in there for all the other extra "goodies" we accumulate and the colors are SO super CUTE and Fashionable!  There are 4 different styles of bags and a variety of 5 different colors, I know I already have two – but I promise you I still want TWO more (Its really not a joke, if I could I WOULD get them NOW!) ! Visit http://www.KabooBags.com TODAY!
Here are a few pics for ya – and check the bottom, there is a special surprise!!! 🙂
Look at these designs!
Here's Something Fun – Kaboo is giving me a Tech Purse for One Above Rubies Studio Blog Follower and One Above Rubies Studio Facebook Follower!
That's right, TWO Bags and TWO Chances to win!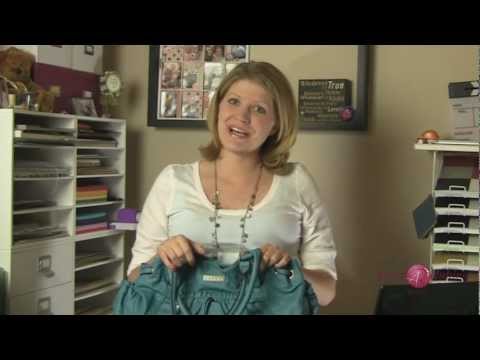 Here is what you Have to Do to Win on AboveRubiesStudio.com:
Make sure you are a subscriber of AboveRubiesStudio.com/backstage
Visit KabooBags.com and tell me what your favorite purse and color is in the comments on THIS POST
When you here at AboveRubiesStudio with your favorite Purse Style and Color, also let me know if you're interested in more fashion, makeup, hair stuff (just curious what you think!)
Winner will be selected on Wednesday, May 30th 2012 – so that gives you plenty of time to send over your friends, ask them to let me know you sent them so I can thank you! Winner from the Blog winner will be posted on AboveRubiesStudio.com with the next Check This Out Video using Random.org.
Here is what you HAVE to Do to Win on Facebook.com/FollowAboveRubies:
Take a picture of your current purse and post it on the AboveRubiesStudio wall OR tag Above Rubies Studio in the Photo
Make sure with the photo you let me know what purse style and color you would like
Tell your friends to LIKE your Photo and Above Rubies Studio
Check out Kaboo Bags on Facebook and let them know I sent ya over!
Winner will be selected on Wednesday, May 30th 2012 – so that gives you plenty of time to send over your friends, ask them to let me know you sent them so I can thank you! Winner from Facebook will be posted on the Above Rubies Studio Facebook Page.
Bonus Entry:
I'll be checking around Pinterest to see how many people Re-Pin the Kaboo Bag as my favorite Purse! I'll include your pins as bonus entries to either Facebook or AboveRubiesStudio.com 😉
Enjoy the Moments and I KNOW You'll enjoy these purses!  They are DEFINITELY WORTH IT!!!
I also want to say a big HUGE thank you to Kaboo Bags for providing these purses as giveaways to AboveRubiesStudio.com friends!! Providing two purses is over a $230.00 Value and Its just AWESOME!  I don't share everyday life recommendations often, but when I fall in love as much as I have with these purses, I'm thrilled we can share this and do something super fun with it!  Thanks again my friends at Kaboo!