Hello Everyone!
In this video I will teach you how easy it is to use your Scor-Pal to make an interactive, pop up, easel card.
I'm using the Hallowe'en October Kit from the New www.ClubRubyDesigners.com which is now opening for NEW Members on October 28th with a SPECIAL Twist!  Membership space is limited so be here early on Thursday as we sold out in 16 hours of all our initial slots!
I also am excited because I did mention in this video a new DVD release which is coming in time for December….
BUT – Also on the 28th we are releasing the brand new 123 Stamp DVD!  Again numbers of first shipment are limited and we will sell out, so if you want this DVD NOW, you have to get it EARLY!
This DVD is packed full of everything for stamping with several card projects and a scrapbook layout.
Now for the Tutorial……..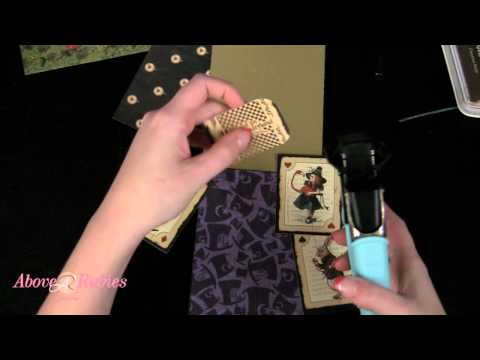 Products used in this Video:
Scor-Pal score board
Scotch Dotted Glue Runner
Personal Paper Trimmer
We R Memory Keepers Corner Chomper
Pop Dots from Plaid
Black Foil Letter Thickers
Paper all from www.ClubRubyDesigners.com kit club