Hey Everyone!
Excited to check in with you today – and anxious to get back into flow and normal schedule once baby Gradyn is born too!  I actually have an update page started for him I'll fill you in on at the end… there are other things I have to do first…. LIKE:
1) Brand New DIY Jewelry Video
I WAS able to do a QUICK video with all new Base and Bling Close to My Heart goodies the other day and I never posted it, but I wanted you to be able to check it out!  I love DIY jewelry and I'm super impressed with this line from CTMH, how easy to use it is, how diverse the products are and the quality of every item for the amazing price!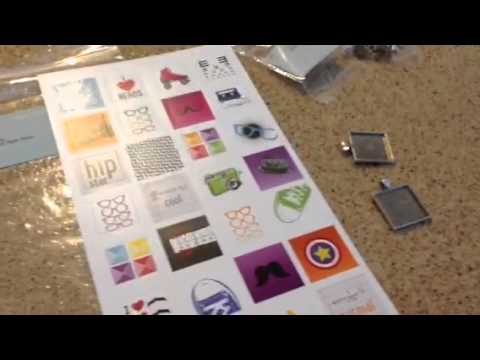 2) New Stamp of the Month Special and March is HALF OVER – DO NOT MISS THIS!
Every month Close to My Heart does an exclusive Stamp of the Month set that you can receive for only $5.00 with any purchase of $50.00 or more – I am BONUSING that offer from Close to My Heart and when you place an order through me from March 15 – March 31, 2014 not only can you get the $5.00 ($17.95 value by itself) Exclusive Set called Happy Place seen below, you also will receive ANY "A" or "B" size stamp set of your choice for FREE from me.
3)  WINNERS FROM FEBRUARY!
I feel like I'm so behind and forgetful right now – baby is all consuming!  I already EMAILED the winner of the $100.00 Cricut Cartridge Bundle the day I picked the winner and never announced it for all to see!!! SOOO Congratulations Vicki S!!!! 🙂  I am still waiting to hear back from you on your mailing address, so please let me know before the end of the month so I can send you The Artbooking Cricut Bundle! 🙂
4) Baby Gradyn Updates
So, the posts I seem to have been posting most on Facebook have been more or less about waiting on this baby to finally decide to be born, even though I've had contractions for weeks and I'm dilated and READY TO GO, just not QUITE!  I decided to go ahead and share a separate Facebook Page for Gradyn, birth updates and then photos and videos once he is born!  So many of you are praying and supporting so much of this precious little life, I want you to be able to share as much of it as possible, without overwhelming my Crafting and Business Facebook pages with ALL BABY all the time!  New parents go nuts on social media with baby photos and their overjoyed cuteness of baby – and I want to make sure that the those who WANT to see get to but those who really get annoyed with BABY OVERLOAD – aren't annoyed and get the crafting and Megan Elizabeth Above Rubies Studio stuff they're used to! Make sense?!?! I feel like I really rambled on explaining all of that!
Basically below is the breakdown of what's what – follow what you choose and there will always be a little cross over – but this is what each page is meant for:
Facebook:
Above Rubies Studio Facebook Page – This is all Above Rubies Studio updates, crafting ideas, a little about Megan's life, giveaways, fun questions and inspiration, sharing together, and lots more! Facebook.com/FollowAboveRubies
By Megan Elizabeth Facebook Page – This page is based on the website byMeganElizabeth.com and shares motivation, business tips, how tos and a lot more…. you can follow that at Facebook.com/byMeganElizabeth
Baby Gradyn Updates –  All about BABY!  Everything from first ultrasound to continued waiting for him to be born and all about him once he does arrive!  This page is going to be Mama's baby OVERLOAD page so LIKE knowing fair warning!  I will STILL post SOME updates and SOME photos on the ARS and Megan Elizabeth pages because all my kids are a HUGE part of all of this, so you'll still see him but in moderation at the other "spots" 😉 Facebook.com/MeganElizabethsBabyGem
*A word about LIKING pages on Facebook – I did a post awhile back showing that you WILL NOT SEE posts of every page you LIKE and WANT to see posts from unless you do the following steps! Make sure if you want to see the posts made by the pages, you do this:
When you click LIKE on a page, make sure you also click on "show in feed" or "get notifications" – you can see a full visual on how to do this in the link below 🙂
http://www.aboverubiesstudio.com/tnt-thursdays/are-you-missing-out-on-your-favorites/5923/
Other Social media I am on that is just all random ME stuff! Everything from crafting, home based business, family, life, encouragement, spiritual inspiration, everyday life!
Instagram.com/byMeganE
Twitter.com/byMeganE
Pinterest.com/byMeganE
Foursquare/byMeganE
5) Pretty awesome deals and steals!
Craft-e-corner.com has some pretty awesome deals right now for March that I wanted to make sure I mentioned to you – they also have several remaining Megan Elizabeth kits left that have been totally discontinued – a $65+ retail value for only $19.99 – they also have some fun giveaways and other goodies this month too so you'll want to CHECK THOSE OUT!!!!
Ok that was a LOT in One post!  I know I'm sorry it's been all scattered and not consistent normal me style – but those who have been following baby stuff closely – it's been SUPER rough to even be on Facebook let alone sit and blog like I would REALLY like to!  It's all coming back though and you're going to love what all is coming! 🙂
ENJOY THE MOMENTS and THANK YOU MY FRIENDS for being so awesome!