Hey everyone!

I am so super excited about this special! I'm hosting a virtual 31 Party with Becky Jahnke because my FAVORITE 31 item is the special for this month! The Large Utility Tote that I organize all my scrapbooking supplies with and carry my Cricut and other die-cutting machines in is only $10.00 with a $35.00 purchase! (HUGE VALUE!)
I have two videos to share one from my first ever 31 party and one from this party running June 1 – June 14, 2013 right HERE – www.MyThirtyOne.com/BeckyJahnke (Click the My Parties Link to join the ME Party)
Organize Your Scrapbook Supplies with 31: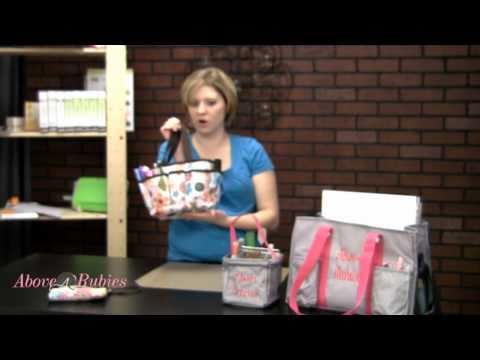 Giveaway Details!
Becky is hosting 3 Giveaways to go along with this fantastic Party running June 1 – June 14! I showed one of the surprises in the video that I was so super excited about – and the other two I am keeping secret surprise!  Becky will be picking winners after show closes in Mid June and I will contact winners by email.
To Enter Giveaways:
2 Winners will be selected out of every order Becky Receives through this show
1 Winner will be selected out of all comments on this post!  Simply leave a comment and when Becky selects the order winners – I will select a comment at random to be an additional winner!
I hope you enjoy this special and enjoy the videos for a few organization tips for your life!
Enjoy the Moments!