Hey Everyone,
I never got around to posting the ClubRubyDesigners videos for January and while its the 17th of the Month – its better late then never.  This kit is so awesome and offers such a great variety – I HAD to share it with you along with a really fun, dimensional  AWESOME Card!  I think this card really speaks to the Male side of things, with Bright Primary colors, this card is really great for a husband, boyfriend, son, father, or just ANYONE you want to tell they are absolutely AWESOME to!
This Club Ruby Kit is currently ONLY Available through www.Craft-E-Corner.com and through your www.ClubRubyDesigners.com membership.  Kits are only sold while supplies last and I don't believe there are many more of this kit left in stock because it's really just that PERFECT blend of everything you need for scrapbooking ANYONE you would possibly create anything for!  Check it Out after you watch the Card Tutorial.
NOW – Watch the Tutorial on the You R Awesome Card: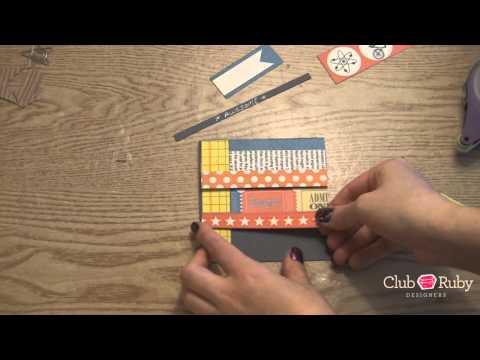 Also – Here is the Kit Content Video (I apologize if I rambled too much about the contents – I just got pretty excited about the contents! AND all that ramble I FORGOT to show you that this kit also includes Shrink Film (Shrinky Dinks YAY!) AND Paper Layerz by Megan Elizabeth) BUY this Kit NOW HERE while they Last through the end of this month!