Remember These Moments?!
Covering Chipboard!  Have you ever wondered if there was a secret formula to really covering chipboard?  Do you ever get totally frustrated trying to trace with an Xacto knife and you still end up with some jagged edges that just drive you crazy?  Do you try to sand off the edges and it still doesn't seem quite right?  I know that I've had those troubles.  I never seem to be able to trace and cut my shapes out perfectly, and now I've met my solution!!! I'm so excited!
Original post is below video!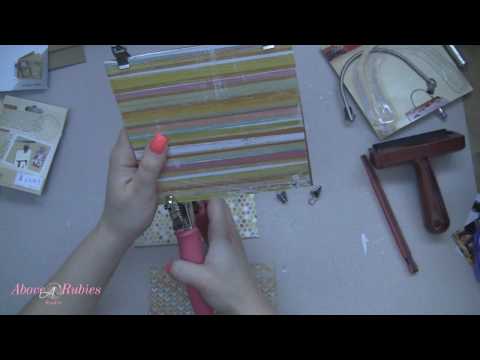 http://www.aboverubiesstudio.com/videos-and-projects/product-reviews/how-to-cover-chipboard-perfectly-every-time/1869/