I had said that I wasn't going to do a video before the new year – but I just couldn't resist!  🙂  I missed my scrap room too much! 🙂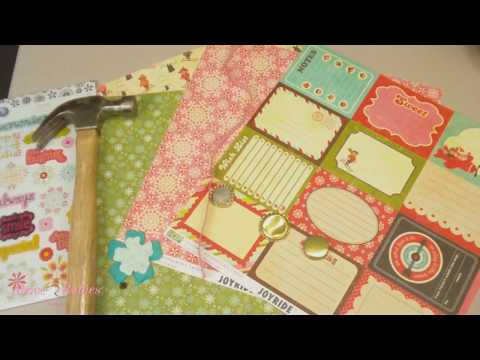 I made this really sweet little page right in front of your eyes using:
Collage Press – Joyride Collection
Soda Bottle Caps
Zip Dry Paper Glue and the ATG
Ribbon
Prima Flowers layered with a bronze brad
Thickers from American Crafts (these are a really cool textured like vinyl, just awesome!)
…and that's about it 🙂  A no Cricut Required scrapbook layout for some winter fun 🙂
Let me know what you think and comment away, can't wait to show some more layouts in the near future 🙂
See you soon!